Dulce E. Fernandez, RN, BSN, PHN, DHCS-CMT Recognized as a Professional of the Year and a Woman of Excellence by Strathmore's Who's Who Worldwide Publication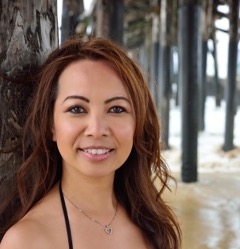 Azusa, CA, October 19, 2017 --(
PR.com
)-- Dulce E. Fernandez, RN, BSN, PHN, DHCS-CMT of Azusa, California has been recognized as a Professional of the Year and a Woman of Excellence for 2017 by Strathmore's Who's Who Worldwide for her outstanding contributions and achievements in the field of healthcare.
About Dulce E. Fernandez, RN, BSN, PHN, DHCS-CMT
Ms. Fernandez has more than 20 years of experience in the healthcare field. She is the Senior Manager of Facility Site Review at L.A. Care Health Plan, a managed care plan providing services to members in Los Angeles, California. Ms. Fernandez manages and oversees the daily functions of the Facility Site Review department. Ms. Fernandez's department conducts various types of site reviews to include, but not limited to, required site and medical record reviews, physical accessibility review assessments, provider quality improvement liaison visits, investigative visits, focused reviews, and educational visits. She also communicates and collaborates with internal and external customers, other managed care plans, and the California Department of Health Care Services (DHCS) at the state level, which allows her to implement changes needed in order to ensure a quality network of physicians. Ms. Fernandez advocates for members to receive access to care and ensures a safe environment within their physician's offices.
Ms. Fernandez received the Tier of Excellence Award from Oxford Who's Who in December 2015 and is a Featured Member with Covington's Who's Who since June 2014. She received the Most Improved Quality Award and a Special Acknowledgement Quality Award from the California Department of Health Care Services in March 2008.
Born on November 6, 1970 in the Philippines, Ms. Fernandez obtained a Bachelor of Science in Nursing degree from Mount St. Mary's University in Los Angeles, California. She is Certified by the Department of Health Care Services as a Master Trainer and is a Certified Public Health Nurse. In her spare time she enjoys spending time with family and friends, scrapbooking, and traveling. Ms. Fernandez is a single mother to Charlize, 10, and Phillip, 8 whom are her biggest inspiration and motivation. Meanwhile, Rosalinda Fernandez, DVM (her mom); Elaine Batchlor, MD, CEO of Martin Luther King Hospital; Richard Seidman, MD, CMO of L.A. Care Health Plan; Joseph Wanski, MD, Former Medical Director of L.A. Care; Penny Tunney, Senior Director of Provider Data Management; Carol Spencer; and Cathy Ohlinger are some of her biggest professional inspirations.
About Strathmore's Who's Who Worldwide
Strathmore's Who's Who Worldwide is an international advertising, networking and publishing company based in Farmingdale, New York. They are proud to be able to satisfy their clients and continue to have repeat clientele due to their longevity and pride in their products and services. The Owners strive to connect business professionals to enhance their contact base and networking capabilities so they can get the acknowledgment and publicity within their industries and beyond. The Strathmore family has been providing these valuable services for over two decades. They target executives and professionals in all industries to be featured in their publication and on-line directory. Industries include business, law, education, healthcare and medicine, fine arts, IT, government, science, real estate, entertainment and many more accomplished fields. Professional profiles are listed in an annual hardcover journal and in a detailed, searchable database on the website www.strww.com.
Contact
Strathmore Worldwide
Susan Perrault
516-677-9696
www.strathmoreworldwide.com
Syndi Reibman

Contact