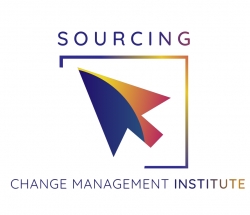 Lakewood, CO, October 24, 2017 --(
PR.com
)-- The Sourcing Change Management Institute is pleased to announce the release of The Technology Change Imperative: A Survey of CIO's opinion of Organizational Change Management. Technology organizations are experiencing unprecedented levels of change impacting multiple operational dimensions. The Sourcing Change Management Institute conducted the survey to identify how CIO's view current levels of contribution received by Organizational Change Management (OCM) practitioners and the general methodologies they utilize. The official launch date of the research findings is October 23, 2017.
"Technology leaders and their organizations are being dramatically impacted by the rapid deployment of digital platforms," says Jim Hussey, Managing Director of the Sourcing Change Management Institute. "Rapidly evolving sourcing strategies that must address outsourcing as well as insourcing to dedicated captive centers, adoption of Agile and DevOps methodologies, deployment of Cloud platforms and evaluation of automation possibilities are converging to drive the CIO's agenda. The Technology Change Imperative looked at each of these areas."
Results of the survey indicate a significant gap between CIO expectations and value delivered by OCM efforts. Overall, the majority of CIO's who participated in the survey indicated they are not satisfied or no longer consider the use of an OCM to support transformational change. For a copy of the full survey results, click the link below or go to the Sourcing Change Management web site to request a copy.
About the Sourcing Management Institute:
The Sourcing Change Management Institute is dedicated to continual development of change and transition management best practices supporting sourced IT services, automated business processes and new IT methodologies. The SCM Institutes' methodologies provide a unique operational framework built to cover the full change life cycle and the unique needs of individuals and impacted teams. The methodology features multiple tools, activities, calendars and events to firmly establish a customer's internal change capability.
www.sourcingchangeinstitute.com
www.slideshare.net/JimHussey5/the-technology-change-imperative