Pipeline Wizard is Happy to Announce Its Evolution Into Zipi: A Real Estate Agent's Must-Have Tool
Zipi: A Real Estate Agent's Must-Have Tool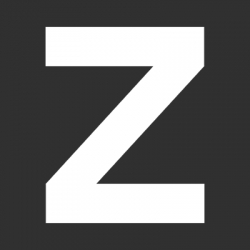 Roseville, CA, October 24, 2017 --(
PR.com
)-- Pipeline Wizard is happy to announce its evolution into Zipi, an application designed for real estate agents by real estate agents, to increase profit and productivity with Business Insight Automation.
A business in the simplest form is dependent upon the ability to acquire new clients and close transactions, while maintaining a positive cash flow. Businesses that operate at a high-level understand how to implement useful data and analytics to their benefit. If tracked correctly, the data will show the business owner what is working, what needs change, and if they'll remain in business.
"Zipi is the solution I envisioned from day one," says Jesse Garcia, CEO of Zipi. "We are trailblazing a simpler and more effective way for all businesses to implement data, resulting in higher profit margins. With the technology available to us today, entering the same data into multiple systems just seems absurd. Our mission is to collect the data, clean it up and present it in a way business owners can actually use."
Currently, real estate agents must check multiple applications to find specific information needed for day-to-day operations. Their financial records are in one system, their clients and leads are in another, and their transactional information is in yet another. The obvious disconnect between the systems has proven difficult and time-consuming when inputting data into various applications, let alone trying to figure out what data is important and how to implement it. Zipi is designed to simplify finances, validate commission earnings and provide detailed production reports to guide and influence business operations.
Zipi is in the process of integrating with popular applications, such as Dotloop, Skyslope, Follow Up Boss, Brivity and Contactually in order to minimize the tedious task of data entry. In addition, it will incorporate financial information from accounting software such as Xero and Quickbooks. Zipi will interpret the collected data with the sole purpose of providing business owners with recommendations on how to improve processes and performance.
And don't worry, Zipi has kept and enhanced many great features from Pipeline Wizard such as the "Commission Validation™ Tool." This free tool allows real estate agents to enter commission splits along with any other percentages and deductions that must be accounted for. With the click of a button, users will instantly validate the correct amount of their commission check. This application will remove all guesswork and ensure our customers are receiving what is rightfully theirs.
Click
here
to to learn more about Zipi and to check out Zipi's free Commission Validator™ tool.
For more information or a copy of their Media Kit, please contact Joey Poilvez at press@zipicloud.com.
Contact: Joey Poilvez
Email: press@zipicloud.com
Contact
Zipi
Joey Poilvez
916-580-6081
https://www.zipicloud.com

Contact