Fast Growing Mobility-Startup GetTransfer.com is Part of WebSummit's Start Category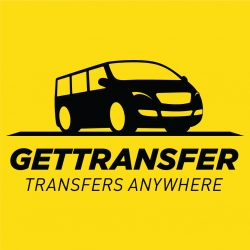 Miami, FL, October 26, 2017 --(
PR.com
)-- In November 2016, during its foundation year, mobility-startup GetTransfer.com participated for the first time in the Lisbon WebSummit conference. At that time, GetTransfer was little more than an alfa-version in its infancy.
Since then, the company has made a quantum leap in terms of proof of concept, customer acceptance and growth. For its second participation at WebSummit, GetTransfer is now presented in the conference's Start Category, reserved for the most promising and fastest growing companies. Come and visit them from 6th to 9th of November in Lisbon at WebSummit to get exclusive promo codes with great discounts.
"We have been following the development of GetTransfer, as one of our conference Alumni, and we are pleased to see its development as well as the confirmation of its potential. We believe that this year's conference can offer the company a further platform to team up with investors and fuel its future growth," comments Patrick Griffith from WebSummit's organising committee.
GetTransfer currently facilitates more than 3 000 trips per month and the platform has registered more than 7,000 cars worldwide. The company aims to achieve the lowest prices for pre-booked, longer distance transfers in - mainly - Europe and the USA. It works with existing transportation operators and optimises existing capacities of drivers. Keeping prices low while providing a high-quality service – that is GetTransfer's unique value proposition.
The company raised a few rounds of seed equity financing and attracted its first institutional investor, Castel Capital, earlier this year.
About GetTransfer.com:
GetTransfer.com is an online service-discounter for transfers and car rental with driver. It provides the best prices for long-distance trips from airports, train stations and between cities. At the moment, the company is present in more than 100 countries around the world https://www.gettransfer.com/
Contact
GetTransfer.com
Elizaveta Berezovskaya
+7 965 358 93 06
www.gettransfer.com
+7 495 632 72 74 ext. 117

Contact