Watercrest Senior Living Group Chooses Concentrik to Protect Its Communities Digital Marketing Presence Online
Watercrest Senior Living Group, a premier regional senior living provider in Florida, partners with digital marketing experts of San Francisco-based, Concentrik.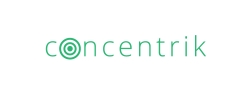 San Francisco, CA, October 30, 2017 --(
PR.com
)-- Concentrik, a San Francisco-based provider of digital marketing solutions for senior living communities, today announced that Watercrest Senior Living Group, a privately held operator of senior living communities, chose Concentrik to help optimize their digital marketing presence online.
Concentrik's Brand Optimization Solution will enable Watercrest to optimize their brand's presence, ensuring that prospective residents and families that are aware of the Watercrest brand find them directly, rather than being re-routed thru a 3rd party lead provider. The partnership between Watercrest and Concentrik will help Watercrest deliver more organic leads to its communities while reducing unnecessary marketing spend with 3rd parties, and deliver a better consumer brand discovery experience.
Concentrik's solution provides senior living operators the tools necessary to protect their marketing efforts both online and offline, from 3rd party lead provider brand dilution. To learn more about Online Brand Optimization, please visit www.concentrik.io
"We chose to partner with Concentrik because it was clear to us that they have a strong acumen and knowledge of the senior living industry, which is very important to us," said Alivia Szczepanski, Marketing Coordinator for Watercrest Senior Living Group. "Additionally, we recognized that Concentrik understands the digital marketing environment we are in, and their solution will allow us to provide a consistent message to potential residents and families. We work hard to build our brand, and don't want those efforts diluted."
"Our mission and values align very well with Watercrest," said G. Sean Cassidy, Co-Founder of Concentrik. "They are an organization that places their residents and the impact they have on their daily lives at the top. This is in alignment of putting our clients at the top of our value system, everything we do is to support our partner's and help them defend their brand online that they have so carefully and thoughtfully built."
About Watercrest Senior Living Group
Watercrest Senior Living Group develops and manages purpose built senior living communities throughout the South-East Region of the United States. Designed to create a sense of well-being, each Watercrest Community provides its residents with a sense of security, comfort, health and happiness. Watercrest's mission "To Welcome, To Care, To Serve," derives from four primary points of view which inspire their associates to recognize and celebrate one another's gifts through service. Purpose, Passion, Platform, and Potential guide Watercrest associates in everything they do. "The difference is our people," said Marc Vorkapich, Principal and CEO of Watercrest Senior Living Group. "Our commitment to serving seniors, their families, and one another has been the difference between building a company and living our mission as Servant Leaders. I am humbled and thankful for the each of the values, God-given gifts, and servant hearts that have allowed Watercrest to welcome, care and serve seniors with excellence."
About Concentrik
Concentrik partners with Senior Living Communities and Operators to increase organic lead volume, reduce reliance on 3rd party sources, and improve overall marketing performance. Our name stems from the idea of concentric circles, whereas the core circle is the foundation from which all broader circles depend.
In the new world of digital marketing, that core circle is branded search online. In the journey of the consumer, we help senior living operators maximize both their online and offline marketing, by protecting their brand presence online. The internet is a control point for information, that control point should be dominated by the senior living brands themselves, not held by 3rd parties looking to make a buck off the hard work of the communities by being savvier in digital marketing tactics. We empower senior living operators to take back control of their brand online.
Contact
Concentrik
G. Sean Cassidy
858.337.1130
www.concentrik.io

Contact
Multimedia
Concentrk's solution enables senior living communities to defend their brand online