New Reporting App for Marketing Efficiency Out of Temecula, CA., Has the OpenJar Concepts, Inc. Network Buzzing
OpenJar Concepts, Inc. ("OJC") is a full-service agency whose focus is on Direct-To-Consumer Advertising with an industry-leading niche of Performance Driven Media from TV, Radio, Print, and Digital has released the first iteration of TrafTrack® in app format available in the iTunes and Android stores.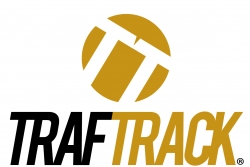 Temecula, CA, October 30, 2017 --(
PR.com
)-- Often known to tout their reporting technologies as much as their ability to market nationally on a performance driven basis, full-service advertising agency OpenJar Concepts, Inc. (OJC) out of Temecula, CA, has developed their first iteration of the proprietary platform TrafTrack® (TT) in app form. The app is available at no charge and is added value to their active network of publishers. The newly developed app takes all of the features of TrackTrack that publishers have come to know and love and boils it down into the ease of use and familiarity of an app, now available in the iTunes and Android stores.
Publishers have long been able to log into the username and password protected user interface by account to find information such as billable leads, call durations, city, state, zip and caller ANI along with breakdowns of day part delivery graphs, revenue patterns, and top performing offers. While the site is web responsive, the OJC team felt it was time to take their technology platform to another level. Publishers of all types (TV, Radio, Print or Digital) have also been able to view sample creatives of the campaigns they will be running and then order the creatives thru a traffic request all within the system. TT data delivers real-time with updates posting every second throughout the 24-hour cycle, seven days a week. The system has and will continue to be designed for use as a one-stop shop, information retrieval platform. Joshua Guffey, Chief Technology Officer, states, "The TT platform was developed from a basic pixel tracking system back in 2009. Seeing TT evolve into an app is exhilarating. This is no longer about logging in from your desktop, this is about always being logged in at the press of an app and having your information available on the go if you are in a meeting or taking a conference call. Users need information quickly, and we have adapted our system to an app to accomplish just that."
Looking ahead, the next iteration will be a comprehensive app view of the client profiles. Clients will soon enjoy the same features they have now in web access, such as caller ANI, city, state, zip, listen features, day part analysis, formatted report downloads and so much more. Clients need data quickly no different than publishers so they can understand the value of their marketing channels. The OJC team is actively working to develop the client portal into app form to help accelerate their ease of capturing information and acting on it. "We know how game-changing app based reporting can be for publishers and clients alike. In direct-to-consumer marketing, the most important asset you can have at your fingertips is actionable data. When numbers tell the story, this app puts that story right in the palm of your hands. You can respond quickly to adjust your media and improve or maximize results. At the end of the day, that is everything," states Reno Renaldo, President, and Co-Founder.
More than just a reporting tool, TT is able to integrate into almost any other system with an API or easily formatted files for upload. It's a system to manage all types of information and format it into a single place where it can be adaptable and viewed with the same consistencies of any other informational asset within TT. Internal teams use TT for lead aggregation, publisher and advertiser account set up, finance tracking, lead allocations, tracking mechanisms, budget management along with a litany of other capabilities and reports, many of which are texted and emailed to the OJC team for quick information that can be responded to immediately. "Tech has always been at our core," states Adam Warren, CEO, and Co-Founder. "We will continue to evolve both our web-based and app features to not only help manage our business externally but internally as well. As we become more efficient and nimble as a company so will the experiences of our clients in both publishers and marketers."
OpenJar Concepts Inc. manages multi-media and performance-driven marketing efforts for national clients using a portfolio approach to various media types and metrics. The combined experience of more than 40 years in Cost Per Action/Order/Acquisition TV and Radio, Traditional Direct Response, Mobile, Digital, and Entertainment is leveraged to help clients better understand the proper use and applicable nature of the various awareness and technology platforms available today. OpenJar Concepts, Inc., is a privately held company headquartered in Temecula, CA. For more information about OpenJar Concepts, Inc., please visit
www.openjar.com
Contact
OpenJar Concepts, Inc.
Adam Warren
1.877.OpenJar (673.6527)
www.openjar.com
www.facebook.com/openjar
www.instagram/openjar
www.linkedin.com/openjarconcepts

Contact