4th Annual IP Dealmakers Forum, Nov 15-17 in NYC Offers Exclusive Access to Investment and Intellectual Property Communities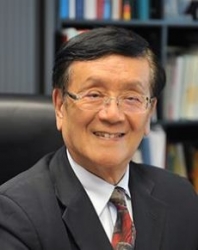 New York, NY, November 03, 2017 --(
PR.com
)-- The 4th Annual IP Dealmakers Forum to be held on November 15-17, 2017 in New York City will unite complex IP monetization experts and public and private market investors with personally selected attendees for an evening that must not be missed.
"There aren't many IP industry events where the most senior of executives participate and where discussions of real substance take place. The IP Dealmakers Forum fits that bill and never disappoints," said Phil Hartstein, President & CEO, Finjan.
"The IP Dealmakers Forum continues to be a one-of-a-kind event for thought leaders and practitioners at the forefront of valuing and monetizing IP assets - from lawyers to corporate executives to high tech investors to litigation financiers - to gather together to discuss the latest trends in IP monetization efforts and to share experiences and strategies for moving those efforts forward," said Michael Renaud, Member, Mintz Levin. "I've been privileged to be a part of the forum since its inception and I look forward to continuing to participate as both a panelist and audience member in the coming years."
All in all, there are 200 spots available for attendees – and the 4th Annual IP Dealmakers Forum is nearly sold-out. The event is once again expected to attract an elite set of participants and top dealmakers. Attendance is reserved for decision makers representing a diverse range of roles and organizations. Interested participants should not wait to purchase their tickets, available at ipdealmakersforum.com.
Attendees will have ample opportunities to connect, exchange information and best practices, and, most importantly, further dealmaking during the forum's signature one-to-one meetings.
Dr. Lulin Gao will deliver the keynote presenting his unique perspective on the creation and evolution of China's IP market, as well as current data insights from the Chinese IP courts. Often referred to as the founding father of the modern Chinese IP system, Dr. Gao was the first Commissioner of China's State IP Office, the longest standing Commissioner of the Chinese Patent Office, and a senior advisor to the WIPO.
Additional featured speakers include former USPTO Director David Kappos, former Chief Judge of CAFC Paul Michel, former Chief Judge of U.S. District Court James Holderman, Chief IP Counsel for the FTC Suzanne Munck and top executives from Alltech, Xperi, France Brevets, Avanci, InterDigital, WiLAN, Burford Capital, Fortress, Longford Capital, GE Licensing, Rovi, Ericsson, Siemens, ZTE, IBM, and more. A full list of confirmed speakers may be accessed here: ipdealmakersforum.com/2017-speakers.
2017 Session Highlights
The IP Dealmakers Forum will explore the challenges and opportunities in the rapidly changing IP marketplace. The program is focused on providing attendees with relevant information and actionable insights from successful dealmakers. Session topics include:
● IP Market Roundup: Annual Review & Outlook
● Examining IP Policy Under Trump
● The Real IP Market in China - Past, Present, and Future
● Successful Dealmaking in China: The Nuts and Bolts
● IP Monetization Strategy in Europe: Penalties and Payouts
● The Great Debate: How to Define Patent Quality
● Examining Financial Risk & ROI Across IP Deal Structures
● Corporate Perspective on IP Finance
● Getting Good Deals Done: Inside the Dealroom
View the complete agenda and speaker line-up at: ipdealmakersforum.com/2017-agenda.
Registration Details
Attendance at this year's IP Dealmakers Forum is by application only. Seating is limited, so reserve your spot today at: www.ipdealmakersforum.com.
Contact
CHOUmedia
Wendy Chou
718-812-6707
ipdealmakersforum.com

Contact