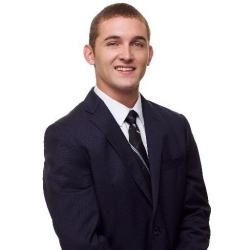 Tampa, FL, November 10, 2017 --(
PR.com
)-- Sellstate Millennium Realty today announced the appointment of Taylor Cresswell as the Broker of Record and General Manager. Taylor at the age of 24 has accomplished a great deal in such a short time to include Top Producer for Sellstate Millennium 2016/17.
Taylor is the new face of Real Estate to include Millennials that are paving a way for superstardom.
Today's world of Real Estate is constantly moving and requires the need to understand technology more so today than ever before. The ability to understand Facebook Advertising and Geo Targeted Ads and Geo Fencing and clicks etc. is now a reality and if your Leader does not understand it...how can he/she lead?
Taylor brings the technical understanding of Social Media, Digital Marketing, Lead Generation, CRM, and other applications that can create wealth and true understanding of sales. For more information and to learn how to join Taylor's Team visit www.joinmillennium.com