Color Marketing Group Announces 2019+ North American Key Color – TBD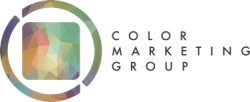 Portland, OR, November 10, 2017 --(
PR.com
)-- Color Marketing Group, the leading international association of color design professionals, introduced the organizations' forecasted key colors today at the 2017 International Summit in Portland, Oregon.
The Color Marketing Group 2019+ North American key color, TBD, a color with varied facades and multiple meanings, "TBD," is a color to represent tumultuous times, as well as moments of exhilaration. As we move forward with an uncomfortable sense of what may lie ahead, we also have the need for unbridled, spontaneous fun.
This sharp, electric, almost angular yellow, is a reactive color expression to the mixed messages of which we are inundated each day. This is also a determined hue, one with clear messages, whether cautionary or enthusiastic.
In uncertain times, "be careful," and "if you see something, say something," are often daily mantras, and this yellow rises up as a symbol of attention and warning, to take pause and consider your options and path forward.
It also represents those sunny, happy moments when you throw caution to the wind, take a leap, revel in a moment, and simply have fun. It is a celebration, and declaration, of joy.
TBD, true to its name, will embrace all manner of product and environment. It will delight with a high gloss finish or special effect, and be found directional in graphic design, offer a jolt in home fashions, and releases a tech edge with consumer electronics and action recreation.
No matter the circumstances, product, or state of mind, we will approach each with passion, because today is today, and tomorrow is TBD.
About Color Marketing Group
Color Marketing Group, founded in 1962 is a not‐for‐profit international association of color design experts who forecast color directions®. Color forecasting events are held throughout the world and the results from these events become part of the global color forecast which takes place at the annual International Summit.
Contact
The Color Marketing Group
Heather Beland - VP Marketing
703.329.8500
http://www.colormarketing.org/

Contact
Multimedia
Color Marketing Group Announces 2019+ North American Key Color - TBD.