Elaine G. Adevai Highlighted as the Biography of the Month for November 2017 by Strathmore's Who's Who Worldwide Publication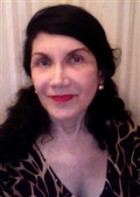 Staten Island, NY, November 17, 2017 --(
PR.com
)-- Elaine G. Adevai of Staten Island, New York has been highlighted as the Biography of the Month for November 2017 by Strathmore's Who's Who Worldwide for her outstanding contributions and achievement for over 35 years in the fields of psychology and nonprofit services.
About Elaine G. Adevai
Ms. Adevai has served as the Executive Director and Founder of New Vista for Families, Inc. for the past 8 years. It is a national nonprofit providing services that assist families in need. She is responsible for running an emergency shelter for domestic violence victims. She hires, trains and supervises the staff, runs the support group and provides individual counseling and therapeutic services for clients. Ms. Adevai conducts individual psychotherapy, marriage counseling, gives parental help and works with patients that suffer from depression and anxiety, charging only a nominal fee commensurate with their ability to pay. She also handles community outreach to raise donations and helps the women and children referred to them to get back on their feet and find permanent housing.
Ms. Adevai began her career as a Staff Psychotherapist and Instructor at Rutgers Community Mental Health Center from 1971 to 1973. She was a Team Leader at Kingsboro Psychiatric Center from 1973 to 1975. She owned and managed two restaurants/cabarets from 1982 to 1994. She served as a Counselor and Social Worker for Victim Services Family Court Unit from 1998 to 2000. Ms. Adevai was the Director of the Domestic Violence Shelter Program for Safe Horizon from 2000 to 2007 and became Executive Director of the Domestic Violence Shelter Program at New Vista for Families, Inc. in 2009. She is a Licensed Clinical Psychologist and has had a part-time private practice as a Psychotherapist since 1975.
After obtaining a B.S. in Pre-Medical Studies from Douglass College in 1967, Elaine obtained a M.S. in Clinical Psychology from Rutgers University in 1970. She then completed an internship at Merril Palmer. She received the Distinction Award from the Staten Island Chapter of the World of Women. Ms. Adevai is affiliated with the New York State Coalition Against Domestic Violence, the Human Resources Administration and the New York State Office of Children and Family Services. She was recently recognized on the Reuters Billboard in Times Square in New York City.
In 1965, Elaine married Joseph (now deceased) and they have four children. In her spare time she enjoys family activities, cooking, embroidery and reading. She looks forward to expanding her psychoeducational and counseling services and expanding the shelter. Opening the shelter has been the highlight of her career thus far.
If you are interested in learning more about New Vista for Families, Inc., please call (718) 984-6842. They are actively in need of funding and charitable donations. Philanthropic donations are welcome as well.
About Strathmore's Who's Who Worldwide
Strathmore's Who's Who Worldwide is an international advertising, networking and publishing company based in Farmingdale, New York. They are proud to be able to satisfy their clients and continue to have repeat clientele due to their longevity and pride in their products and services. The Owners strive to connect business professionals to enhance their contact base and networking capabilities so they can get the acknowledgment and publicity within their industries and beyond. The Strathmore family has been providing these valuable services for over two decades. They target executives and professionals in all industries to be featured in their publication and on-line directory. Industries include business, law, education, healthcare and medicine, fine arts, IT, government, science, real estate, entertainment and many more accomplished fields. Professional profiles are listed in an annual hardcover journal and in a detailed, searchable database on the website www.strww.com.
Contact
Strathmore Worldwide
Susan Perrault
516-677-9696
www.strathmoreworldwide.com
Syndi Reibman

Contact