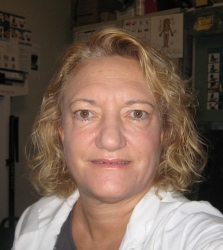 Brooklyn, NY, November 23, 2017 --(
PR.com
)-- Joan Tortorici, RN, BSN of Brooklyn, New York has been recognized as a Professional of the Year for 2017 by Strathmore's Who's Who Worldwide for her outstanding contributions and achievements in the fields of human services and healthcare.
About Joan Tortorici,, RN, BSN
Ms. Tortorici is a Registered Nurse at AHRCNYC, which is a family-governed organization, committed to finding ways for people with intellectual and other developmental disabilities to build full lives as defined by each person and supported by dedicated families, staff and community partners in New York City. She interacts with developmentally delayed clients, Autistic clients and those with intellectual disabilities. She provides medications as needed in cases of seizures and other medical problems. Ms. Totorici is also responsible for school programs and counseling.
Joan obtained a LPN, RN and BSN with a Minor in Spanish Language from Wagner University in 1980. She has served as a staff nurse in a number of hospitals and medical centers since 1981. She served as a Coordinator and Caseload Manager with Metropolitan Jewish Geriatric Home Care Agency from 1995 through 1999. Ms. Tortorici has served as a School Nurse with AHRC Middle High School since 2004. In her spare time she enjoys dancing and family activities.
For further information, please contact
www.ahrcnyc.org
.
About Strathmore's Who's Who Worldwide
Strathmore's Who's Who Worldwide is an international advertising, networking and publishing company based in Farmingdale, New York. They are proud to be able to satisfy their clients and continue to have repeat clientele due to their longevity and pride in their products and services. The Owners strive to connect business professionals to enhance their contact base and networking capabilities so they can get the acknowledgment and publicity within their industries and beyond. The Strathmore family has been providing these valuable services for over two decades. They target executives and professionals in all industries to be featured in their publication and on-line directory. Industries include business, law, education, healthcare and medicine, fine arts, IT, government, science, real estate, entertainment and many more accomplished fields. Professional profiles are listed in an annual hardcover journal and in a detailed, searchable database on the website www.strww.com.