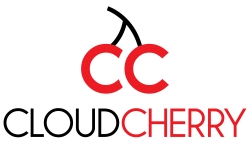 Salt Lake City, UT, November 21, 2017 --(
PR.com
)--
CloudCherry
, the next generation Member & Customer Experience software solution, announced today that it has partnered with Teachers Credit Union (TCU). TCU will employ CloudCherry's omni-channel Voice of Member platform to improve member experiences across its 55 branches.
Established in 1994, TCU is one of the premier financial institutions in Indiana serving over 290,000 members. To help improve its member experiences, TCU needed an automated solution to solicit customer feedback and action it appropriately and efficiently. With CloudCherry's real-time Member Experience Management platform, TCU is able to simplify the process of collecting and managing feedback with an omni-channel solution across multiple member touchpoints.
Partnering with CloudCherry allows TCU to automate the end-to-end process of collating member feedback and deriving insights. These insights can then be shared, viewed, and monitored in real-time across all levels of the company on CloudCherry's Dashboard. The dashboard provides TCU with detailed member experience reports, which are curated based on member behavior. These "detailed data metrics" and "state-of-the-art tools" help TCU improve experiences and exceed member expectations.
CloudCherry's platform allows TCU to move away from manual report generation – a highly time-consuming process – and instead enables it to gather feedback effortlessly, while driving actionable insights on a real-time basis. And the deployment of data-metrics like Net Promoter Score® lets TCU managers and executives track member loyalty on a regular basis.
Nicole Alcorn, TCU's SVP of Chief Member Experience stated, "We couldn't be happier partnering with a credit union that values Member Experience as much as TCU does. TCU is unique in that it recognizes that member experience is a true competitive advantage, and that CloudCherry's voice of member platform can offer a leg up in addressing business challenges like initiating development plans, tracking data-metrics and fueling member-specific campaigns."
About Teachers Credit Union
More than eighty-five years ago, a small group of teachers pooled their savings to lend to others in need of credit. From these humble beginnings, TCU has grown to become Indiana's largest credit union with more than $3 billion in assets and fifty-five branches throughout the state of Indiana and Southwest Michigan.
TCU offers traditional financial services including checking, savings, mortgages and credit cards, as well as non-traditional services such as investment, insurance and travel services. TCU uses money to serve our members through new service centers and ATMs as well as new products and services.
This commitment, in addition to providing superior member service, is carried out every day. From lending financial support to our members, whether they are long-time depositors - those who hold an "Honored Role" in our membership - or "new" members enrolled in our Treasure Chest Club for children age twelve and under, TCU strives to provide the kind of financial support and services its members need to help each other through their participation in a financial cooperative.
While financial service is an important part of contributing to a community, TCU's history shows a commitment to going beyond this service and working to build a better community.
About CloudCherry
CloudCherry is a next generation Member Experience software turning reactive feedback into real-time conversations along the member's journey. The Member Experience Management (MEM) solution measures customer satisfaction and delivers outcome-driven results in an easy to use solution. CloudCherry's mission is to help organizations gain actionable insights and spark a proactive conversation to improve customer experience in the moments that matters most to customers along their buying journey.
CloudCherry is based in Salt Lake City, with offices in Singapore, Dubai, Bengaluru and Chennai. The company is backed by Vertex Ventures, CISCO Investments & IDG Ventures India. To know more about how your Credit Union, or your customer-facing organization can drive Delight, visit www.getcloudcherry.com.