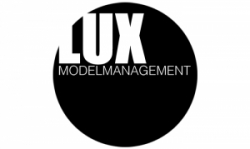 Miami, FL, November 28, 2017 --(
PR.com
)-- The LUX Modelmanagement agency was founded in Miami (Florida) as a small "Bijoux" model agency for fashion, editorial and commercial models. Now, after just the first few months in business, the agency is opening a branch office right in the heart of Paris (France).
LUX Modelmanagement doesn't see itself as competition to the big model agencies, but rather as a small "Bijoux" model agency, and it concentrates on supporting a select number of models. "Direct contact to the models and our customers is very important to us and a central element of our work." LUX Modelmanagement don't have any competitors, instead LUX Modelmanagement form alliances.
The models include familiar beauty pageant winners and successful models as well as very promising newcomers. The search for and acquisition of models is the responsibility of star model scout, Elvis. Expansion into the fashion metropolis is being managed by the well-known "Fashion & Editorial" photographer, Sandro Achilles. He and his team want to gain even more proximity to customers in Paris and thereby create the expected growth of the LUX Modelmanagement agency.
About LUX Modelmanagement
At The LUX Modelmanagement, don't represent models. LUX Modelmanagement represent individuals and top models. LUX are a international, professional and commercial modeling agency for fashion models, glamour models, female models and male models.
LUX Modelmanagement envision a new type of fashion model agency, one devoted to building powerful personal brands out of the passions, interests, and ideas that make each of our clients truly extraordinary and unique.
LUX Modelmanagement is committed to using their distinctive platform to empower women and men in fashion and give their clients a voice to make a difference. LUX Modelmanagement are based in the USA, Miami with focus to NYC and LUX are based in Paris, France.
Today, LUX Modelmanagement is pursuing a vision of change with an approach that's dedicated to growing groundbreaking careers with the world's most beautiful, authentic and creative people.
"We are The LUX."
Contact LUX Modelmanagement:
Media & Press
LUX Modelmanagement
Brickell Avenue
33131 Miami (Florida)
www.lux-modelmanagement.com
getintouch@lux-modelmanagement.com
Press / Downloads:
www.lux-modelmanagement.com/press