New Social Media Site PeepsLife is Gaining Popularity; Turn Those "Friends" Into Peeps
Who will be "the next big thing?" on the social media landscape? PeepsLife hopes to attract new members with a different approach...and it appears to be working.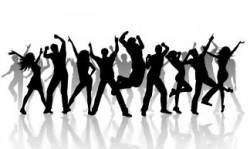 Los Angeles, CA, December 08, 2017 --(
PR.com
)-- When PeepsLife creator, Jeff Dora, looked at his pages on the older social network sites, he says he became more and more frustrated. "There's so much clutter, junk and advertising, that I sometimes had to scroll way down the page to find my timeline or where my information actually started."
That got him thinking about a better way. "Could we create a social network site without all the distractions? And, if we did, how could we make enough money to keep it going without advertising?"
After doing a lot of research, Mr. Dora discovered that some of the more popular social media sites had toyed with the idea of charging their members to host their page. That gave him an idea.
He created a new social media site and incorporated "affiliate membership." Asked to explain this new concept, Mr. Dora replied: "We needed to get new members to build up the site. So, we offer two advantages to entice people to join. One being no advertising and clutter, and the other the option to make money. We also created new features and options that we thought people will want."
What's "affiliate membership?" Mr. Dora explains: "Once a person joins the site they have the option to start a paying membership and recruit others to join. If those people start a paying membership a commission is earned, and is paid month after month."
Was PeepsLife created in his basement, the garage, or a college dorm room (sound familiar)? Mr. Dora chuckled and said: "No, I actually created all of it on my living room easy chair in front of the TV. I didn't do any of the actual coding or programming, but the layout, design and ideas are mine. I can't even begin to count the number of changes it has gone through, and I'm guessing there's a lot more to come."
When asked if he really thought he could take on the mammoth social media sites out there now, his answer was simple: "Each one of those sites started out with a single member. They all grew fast and furious because they had something new and different that people wanted and could use. I believe we have those characteristics."
It looks like there just might be a new and different site on the social media landscape. Will they secure a place in a business as big as social media? Time will tell, but it looks like they have a pretty good start.
Contact
PeepsLife
Jeffrey Dora
850-218-1314
https://www.peepslife.com

Contact