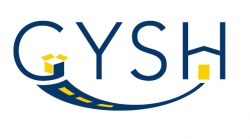 Houston, TX, December 11, 2017 --(
PR.com
)-- GetYourStuffHome (GYSH), a Houston-based on-demand delivery services company, which operates a mobile application platform similar to Uber© for small and large local deliveries, is announcing the expansion of its service offerings.
In operation since August 2015, GYSH has offered their customers on-demand local delivery through a network of owner-operator partners with pickup trucks. Today, GYSH is announcing that their fleet of partners has grown to include courier vehicles for smaller items, enclosed vans for weather sensitive items, and box truck service with two man teams to assist with larger loads. Pricing for the new services will range from $28 - 300 depending on service type and delivery distance.
"Our loyal customers have been asking for additional services from GYSH, and today we are excited to be able to meet those requests," said GYSH President, Robert Shah, when asked for a comment.
Learn more about GYSH at www.getyourstuffhome.com, or by calling 281-940-5151.