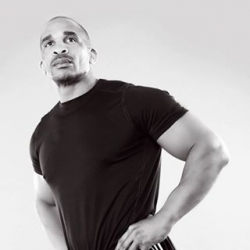 Madison, WI, December 12, 2017 --(
PR.com
)-- Today, Fortress Rock Fitness has launched a new fitness app that is customizable and creates powerful, effective, and virtually unlimited options for workouts. Developed by a certified personal trainer, the Fortress Rock Fitness program provides comprehensive exercise sequence videos, tips, and guidance to ultimately help users get into the best shape of their lives and have fun while doing it.
The web-based application organizes and generates workouts to help anyone interested in developing a personal fitness plan, using any personal device used at home, at the gym, or anywhere travel takes you.
Jesse Schroeder, owner and creator of Fortress Rock Fitness has provided personal training services to clients for over a decade. The app generates a unique, effective and entertaining style of personal training; a style that makes workouts challenging, creative and always different. Users can select their favorite workouts, customize a workout, or select a workout to target a certain muscle group that day - all within a few clicks.
"The Fortress Rock Fitness app is positively the single best thing a fitness-oriented person can have in their arsenal for workouts," said user Katie Butman. "All one needs is a cell phone and a desire to become stronger and leaner. The possibilities of the Fortress Rock Fitness app are endless. I can create a workout based on how much time I have, what equipment is available, or just what part of my body I want to work on that day."
Fortress Rock Fitness is running a 12 week "Army of One Challenge." Participants who sign up will receive access to the individualized web-based application that includes hundreds of video-guided exercise sequences and has all of Schroeder's personal training expertise built-in. One male and one female Grand Prize Winner will be selected and receive $1,000. Winners will be announced in April of 2018.
"There are so many fitness apps on the market. What makes Fortress Rock Fitness standout is the extensive library of videos and the sheer number of exercises users have to choose from," said Schroeder. "Users won't get tired of the same routine and they'll always be able to see the correct form of any exercise so they'll work the muscle group they think they're working, and reduce their risk for injury. The app also supports any level of athlete, from novice to elite, and will grow with users as their strength and endurance improve. Using the app for twelve weeks is a fun way to bring about big changes in how you look and feel. Dedicated use provides lasting results."
You can learn more by visiting
www.fortressrockfit.com
or join the "Army of One Challenge" at
www.fortressrockfit.com/challenge
.
About Fortress Rock Fitness
Jesse Schroeder, personal trainer, owner and creator of Fortress Rock Fitness, LLC began his own style of personal training in 2008 that was anything but routine. Clients' workouts involved exercises that were challenging, creative and never the same. At the time, Jesse tracked his clients' progress using paper and pencil but mounds of loose paper records made determining client progress difficult. Schroeder also wanted to organize his extensive exercise database to tailor workouts according to an individual's level of fitness and training. These ideas for a better way to perform as a personal trainer and to bring a better workout to his clients ignited Jesse's passion to design a fitness app that was easy and fun to use.