David Caldwell, Former NFL Player Joins EMU Health Marketing Team
EMU Health is proud to announce that former NFL player David Caldwell has joined the Commercial team as a business development specialist. Prior to joining EMU Health, David worked as an orthopedic device sales representative for Stryker covering some of the most prominent surgeons and hospitals in the New York Metropolitan Area.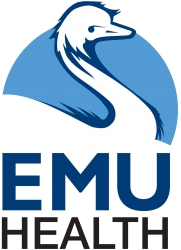 Queens, NY, December 20, 2017 --(
PR.com
)-- David played in the National Football league as a defensive back with the Indianapolis Colts and New York Giants. He earned a Bachelor's Degree in Business administration from The College of William and Mary, Mason School of Business. While playing for the Indianapolis Colts David founded THE OHGI Foundation, an organization that provides mentoring, sports camps, and college prep courses for underprivileged children.
David became a member of EMU because he was motivated by the company's mission to increase the access and quality of healthcare in Queens. His role with EMU will be very diverse with responsibilities ranging from community outreach, physician recruitment, business development and public relations. Anthony Belli, EMU's Chief Commercial Officer said, "We are very excited to recruit a high-profile talent. David is an outstanding young man with great vision, values, and drive. He will become an integral part of EMU's continued growth strategy."
About
EMU Health Queens is the most diverse urban area in the entire world and home to two and a half million people. Yet, its residents are often compelled to seek quality healthcare outside the borough. Why is this? Because that's just the way things have always been. But Daniel Lowy, EMU's Founder and Chief Executive Officer, is not content with how things have always been, or how they are. He sees how things should be, and he makes them happen. Like the indigenous Australian bird, the Emu, that cannot walk backwards, Daniel is an Aussie that is always moving forward. Daniel founded EMU, Efficient Medical Utilization, to provide every patient with the highest quality healthcare possible, and move healthcare forward to benefit every resident of Queens. Visit www.emuhealth.com for more information.
Contact
Emu Health
Anthony Belli
(914) 420-0926
emuhealth.com

Contact