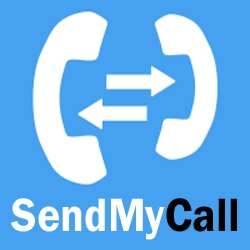 New York, NY, December 27, 2017 --(
PR.com
)-- In 2018, small businesses will rely much more heavily on cost-effective telephone communications technology to fuel growth, especially if they are less than five years old, according to
SendMyCall.com
, a leading provider of virtual PBX business phone systems and virtual phone numbers.
SendMyCall offered this prediction as part of its annual year-end look-ahead to business conditions expected to exist during the coming 12 months.
"Small businesses should find the outlook very favorable in 2018," according to SendMyCall spokesman Alexander Rozenman. "Credit for this bright forecast belongs to the surging economy and the improved business climate in general. Consequently, and more so than at any time in the recent past, state-of-the art telephony will be an essential piece of the growth picture."
Rozenman said such technology will prove to be a necessity in order to effectively handle the burgeoning number of incoming calls expected to be placed by new customers. He explained that the technology will also be deemed a "must-have" in order to properly support call-forwarding to team members who may be scattered around the world.
Altogether, SendMyCall offered four specific predictions concerning small businesses in 2018:
1. Companies will hire more employees, but more of those new staffers will work remotely.
Citing a survey of 1,300 American small businesses by an internationally known software giant, Rozenman said 90 percent of that poll's participants indicated they planned to hire at least one, possibly two, workers during the year about to begin.
Another survey – this one conducted by a major office supply retailer – revealed that a minority of companies planning to hire in 2018 will use their physical offices to house those new workers, said Rozenman.
"They plan instead to have them work remotely," he clarified. "Doing so will, however, create increased demand for
virtual PBX business phone systems and virtual phone numbers
because, without those, it is very difficult and expensive to operate a geographically dispersed business."
Rozenman added that small businesses are increasingly attracted to the idea of having employees work remotely because they recognize it reduces their need for high-priced headquarters real estate. This trend will continue in 2018, he noted.
"A business spending less on office space has more capital available for things that actually contribute to growth, such as investing in new technology," Rozenman added.
2. More companies will move their operations entirely to the cloud.
Rozenman said fully cloud-based business is desirable in light of how inexpensive it makes operating a company.
"This is a particularly attractive option for companies just starting out because it allows them to get into the game with a minimal amount of startup capital," he told. "And there are other incentives to being completely in the cloud. For example, a company can easily collaborate with others and enjoy unprecedented mobility."
SendMyCall's cloud-based PBX service – technology that supports a company's use of the cloud to conduct business – will be in greater demand as more companies move to the cloud, Rozenman predicted.
3. Marketing by small businesses will be more personalized.
Traditionally, the impersonal approach – the use of one-size-fits-all sales scripts, for instance – made for efficient and cost-effective marketing. In 2018, however, that approach won't work, Rozenman cautioned.
"Prospective customers will more and more want high-value personal communication," Rozenman said he foresees. "The role of telephony in this can't be overstated. The more your business phone system produces crystal clear sound for both outbound and incoming calls, the more it sounds like personal communication, as opposed to canned robo-calling."
4. Telephones will remain the primary tool companies use to conduct business.
Rozenman pointed to an industry statistic indicating that the younger a business is the more dependent it will be on telephony.
"A business that has been around for more than 5 years uses the phone to accomplish about a third of the work that needs doing," he said. "A business that has been around for 1 to 3 years relies on phones for half of its activity. But a business that's less than a year old uses the phone for about three-quarters of its work."
From this, it is possible to predict that SendMyCall will be an indispensible asset for companies in 2018, Rozenman concluded.
About SendMyCall.com
SendMyCall.com (https://www.sendmycall.com) is a New York-based provider of internet business phone systems, virtual PBX (also known as hosted PBX or cloud PBX), virtual phone numbers, and toll-free numbers worldwide for small businesses. Founded in 2007 (and currently celebrating its 10th anniversary), SendMyCall began as a basic call-forwarding service. Today, the company's greatly expanded services allow clients – especially home-based businesses just getting started – to present themselves as sophisticated enterprises with global reach. SendMyCall describes its mission as seeking to help clients improve the quality of their customer service, increase sales, and never again miss a phone call. SendMyCall strives to fulfill this mission by constantly adding features to its products, offering more virtual numbers and toll-free numbers in an ever-lengthening list of cities and countries, and undergoing a customer-driven process of continual quality improvement. To date, SendMyCall has helped spur the growth of hundreds of small businesses. For more information about SendMyCall, please contact the company at: care@sendmycall.com