Discovery Benefits Expands Discovery SmartCommute™ Program to Chicago, San Francisco
Program Allows Commuter Benefits Consumers a Seamless Payment Experience.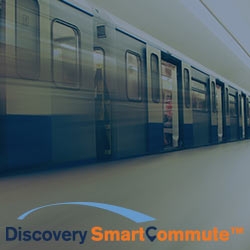 Fargo, ND, January 03, 2018 --(
PR.com
)--
Discovery Benefits
, an industry leading third-party administrator of tax-advantaged commuter benefits as well as other consumer-directed health accounts; like HSAs, FSAs, HRAs and COBRA, recently announced its Discovery SmartCommute™ Program will be expanding on January 1, 2018.
The Discovery SmartCommute™ Program allows employees participating in tax-advantaged commuter benefit plans to load pre-tax funds directly from their Discovery Benefits account onto a local transit authority smartcard. The program was previously available to Washington Metro Area Transit Authority commuters but has just been expanded to include San Francisco and Chicago. "Despite the employer deduction going away as a result of the new tax legislation, we maintain that the positive impact to employees remains high, and employers will continue to offer Commuter Benefits like the Discovery SmartCommute™ Program as an employee retention and recruitment tool," said Discovery Benefits Chief Strategy Officer Brian Carey.
The expansion to San Francisco and Chicago means participating employees will be able to directly load pre-tax commuter dollars onto their Clipper card or Ventra account from their Discovery Benefits online account. Plus, in addition to providing a seamless payment experience, the program will give employees the ability to set monthly recurring payments onto a smartcard or mobile account, stay compliant in regions where terminally restricted debit cards are not accepted and avoid the frustration of lost or misplaced transit passes.
"We've integrated Discovery SmartCommute™ with some of the largest transit authority smartcards across the country to provide employees with a seamless way to use their commuter benefits," said Discovery Benefits' Senior Vice President of Software Solutions & Systems Kelly Hockett. "We are committed to developing industry-leading, innovative solutions that help Discovery Benefits better serve employers and their employees."
Discovery Benefits initially launched its SmartCommute™ program in December 2015 in the Washington, D.C. area and has since seen a 366% increase in participation.
Discovery Benefits
is a national leader in employee benefits administration founded in 1987. The company provides administration of health savings accounts, flexible benefits, COBRA, commuter benefits and health reimbursement arrangements and has a presence in all 50 states. Its mission is transforming the complexity of employee benefits administration with innovative solutions and extraordinary customer service delivered by empowered and knowledgeable employees. Discovery Benefits has been awarded Business Insurance's Best Places to Work for eight consecutive years and has been ranked on Inc. 5000's list of fastest-growing private companies in America for the past five. The company's offices are located in Fargo, N.D. and Brookings, S.D.
Contact
Discovery Benefits
Stephanie Schroeder
701-492-7208
www.discoverybenefits.com

Contact