Prime Tech Partners Technology Startup Incubator Launches in New York City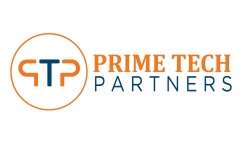 New York, NY, January 03, 2018 --(
PR.com
)-- Prime Tech Partners is happy to announce today its official launch.
Prime Tech Partners is a unique incubator located in New York's "Silicon Alley." Comprised of a team of seasoned entrepreneurs, and business, technology, legal, and finance specialists, all with records of past successes, Prime Tech Partners helps startups grow into flourishing businesses. Prime Tech focuses primarily on the following sectors of emerging technology: Augmented Reality (AR), Cybersecurity & Information Security, and e-Commerce.
Prime Tech Partners helps startups build out their teams, create and deliver market-worthy products, acquire customers, and secure funding, all while offering founders expert guidance, resources, and access to an extensive network of influencers, angels, VCs, and highly-accomplished advisors.
The incubator offers up to $450,000 of funding and in-kind services to startups selected to join its incubation program – including up to $250,000 in cash, 12 months of free office space in the heart of NYC's Silicon Alley, top-notch training programs, business development services, strategic introductions, and advisory services from renowned experts in their respective fields.
"By helping young startups that have achieved initial signs of success, yet have not reached the maturity needed for VC funding, Prime Tech Partners fills an important need in the New York incubator community. Our business model and approach addresses the many needs that startups have – allowing them to quickly fill gaps and win business, and giving founders the best possible chance at success," said Dimitri Vorona, CEO of Prime Tech Partners.
Shira Rubinoff, President of Prime Tech Partners, added: "Growing, scaling, and maturing a business to the level at which it becomes attractive to investors and potential buyers takes talent, time, expertise, and funding. With its robust team of diverse experts, and its full suite of offerings to founders and their teams, Prime Tech Partners is uniquely positioned to help startups get to where they need to go, by exploiting opportunities, succeeding in business, and even disrupting and redefining their markets."
For more information, please visit:
www.PrimeTechPartners.com
or send an email to:
info@PrimeTechPartners.com
Contact
Prime Tech Partners
Shira Rubinoff
646-926-3540
www.PrimeTechPartners.com

Contact