The Professional Organization of Women of Excellence Recognized Has Honored Maureen Tara Nelson as a Woman of the Month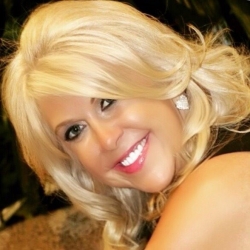 Melville, NY, February 13, 2018 --(
PR.com
)-- Maureen Tara Nelson has been honored as a Women of the Month by P.O.W.E.R. (Professional Organization of Women of Excellence Recognized) for her outstanding contributions and achievements in the field of relationships. Each month women are featured to represent their professions and industries due to their expertise and success in their chosen specialty.
About Maureen Tara Nelson
Maureen Tara Nelson is the owner of MTN Matchmaking and has been successfully matching singles on Long Island and Manhattan with over 1000 success stories. She is an executive-level certified matchmaker, dating coach and singles columnist for 17 years. She has offices in Manhattan, at Five Penn Plaza, and Melville, Long Island. In fact, MTN Matchmaking is the only certified matchmaker in all of Long Island. If you are looking for a matchmaker on Long Island that offers a free consultation where you will meet with the owner personally and privately in their office, only one matchmaking service on Long Island fits that bill.
This top-rated Matchmaking service is geared to successful singles who are seeking a committed relationship or marriage. The success of this service is due to the expertise that it takes in finding compatible matches with people of the same background and interests, who don't have the time to commit to the search or have lost faith with online dating and the bar scene. What sets this service apart from other services across the country is Maureen's personalized method of matching clients based upon three parts of compatibility, along with her showing photos. "Compatibility and chemistry are the two major ingredients for a long lasting marriage," states Nelson.
Maureen offers free dating advice to singles everywhere on all social media platforms including Facebook, Instagram, Twitter and YouTube, along with her weekly blog which you will find on her website www.MTNMatchmaking.com.
This has been an exciting year for Maureen and MTN Matchmaking as they are the winner of Best of Long Island for a dating service by the Long Island Press for 2018. She has also been the recipient of two major awards; the second annual Angel award and the Power Business Women award. In addition, Maureen has been certified as a wedding officiant and will be marrying her first couple, one of her success stories, in June of this year. She is also a breast-cancer advocate for the past four years and donates her time and services to two Long Island breast cancer charities; serving on their committees, as well as putting together her own breast cancer charity for the second year in a row. Her charity "Finding Love through MTN Matchmaking after Kissing Cancer Goodbye," offers a breast cancer survivor a yearly complimentary membership along with $10,000 worth of services from her colleagues across Long Island.
Maureen has made numerous appearances on television programs including NBC's "The Match Off," "Growing Up Twisted" on A&E, "Family bonds" on HBO, "Live It Up" on CBS, News 12 News, and many Internet dating shows across Long Island. Maureen has written several articles in "Newsday," "Long Island Pulse," "Long Island Press," "New York Magazine," "General Awakenings," "Generations Magazine," "The Irish Voice," "Irish Echo," "Home & Away Newspaper," and "Business News." She is a 1988 graduate of the University of South Florida with a Bachelor's degree in Marketing.
Ms. Nelson is often asked how she is the only real matchmaker on Long Island with the stability of being in the same office for over 12 years, with 17 years experience as a professional matchmaker, winning best matchmaker on Long Island every year from Dan's Papers, along with a proven track record of success. Her response is always, "I am great at only two things in my life; I'm a great mother to my two sons and a great matchmaker. That's it. And I'm happy with that!"
This has certainly been an exciting year for Maureen Tara Nelson and her goal for next year is to open up a satellite office in Florida and become a Snowbird herself.
About P.O.W.E.R. (Professional Organization of Women of Excellence Recognized)
P.O.W.E.R.'s mission is to provide a powerful network of women who will mentor, inspire and empower each other to be the best they can be. Through our valuable services, and collaborating with like-minded professionals, our members can gain the recognition and exposure to achieve their career goals.
Contact
P.O.W.E.R. (Professional Organization of Women of Excellence Recognized)
S. K. Koop
516-365-3222
www.powerwoe.com
Ellen Gold

Contact