EIPS Announces Tuition Reduction for 100% Online Master in Psychology Program
In an effort to make higher education more accessible and reduce the burden of student loans, EIPS reduces tuition by 25%.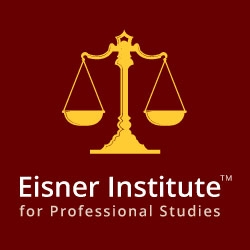 Encino, CA, January 11, 2018 --(
PR.com
)-- Eisner Institute for Professional Studies (EIPS) will be reducing its tuition for all new California students who begin the MA in Psychology program in April 2, 2018 (Spring quarter). Tuition will be reduced by 25%.
"The primary goal of this tuition reduction is to make higher education more accessible while at the same time reducing the burden of student loans on graduating students," said Donald A. Eisner, Ph.D., J.D., Dean of the Eisner Institute for Professional Studies. He went on to say, "EIPS has an excellent pass rate for the BBS MFT/LPCC licensure examination. And now, we can make the program more accessible to students looking to receive a Master in Psychology."
About the EIPS Online Master in Psychology program
EIPS began the Master in Psychology program in 2009. Within a few short years EIPS has become one of the most prestigious 100% online institutes offering Master of Arts degrees in Psychology, which lead to licensure as a psychotherapist. The asynchronous programs for Marriage and Family Therapy (MFT) and Licensed Professional Clinical Counselors (LPCC) can be completed in just two years. Posting can be done any time during the day or night.
The Marriage and Family Therapy program and Professional Clinical Counselor program are both approved by the Board of Behavioral Science (BBS.) The curriculum is designed to meet the educational needs for licensure in California.
The EIPS Difference
EIPS understands the needs of students who may be working part or full time. Thus, the 100% online program accommodates students who otherwise would need to travel long distances, or give up their current employment.
The mission of the Eisner Institute for Professional Studies (EIPS) is to provide high-quality, online instruction in the field of psychology at the master degree level, as well as instruction for those who want to learn more about the field of psychology. EIPS is dedicated to promoting a culturally and an intellectually diverse learning environment for students who are educationally qualified and motivated to work independently.
For further information please telephone Eisner Institute for Professional Studies: (818) 380-0185 or visit http://www.eisnerinstitute.org.
Contact
Don Eisner
(818) 788-6512
http://www.eisnerinstitute.org/

Contact