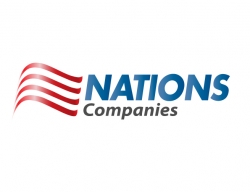 Prairie Village, KS, January 15, 2018 --(
PR.com
)-- Nations Valuations Services, Inc. (NVS), a division of the Nations Companies and a national provider of Appraisal Valuation services, today commented about the mortgage industry environment surrounding appraisals, via National Chief Appraiser, Sally Carothers, SRA, FRICS.
In light of the impeccable data provided by Zillow, "Is the appraisal industry going the same way as Kodak?" The fall of their company is a cautionary tale of an industrial giant that refused to change, stayed on the same path and worse, refused to acknowledge change.
A profession is generally defined as a calling that requires "specialized" knowledge and often long and intensive academic preparation. Providing that appraisers can protect the professional aspect of appraising, it will always remain relevant.
Technology and data cannot replace an appraiser's ability to create meaningful business relationships, nor can it provide professional services to a client and reconcile to credible value opinions.
It will be the appraiser that engages with the client, analyzes the data and presents an unbiased opinion.
Over the last quarter of a century, it has become increasingly cost-effective, quick and easy to start an appraisal business. An appraiser with an active license or certification can invest in technology and data sources for a few thousand dollars.
By signing up for AMC work, the appraiser can be up and completing assignments in days. The result is tens of thousands of sole proprietors working in a cottage industry.
Appraisers willing to diversify into more non-tradition products and services will financially benefit. An appraiser who takes the time to educate themselves in appraising high value properties, complex field reviews, 203Ks, new construction or multi-family appraisals will command higher fees for expertise.
It was no surprise that HVCC, later codification within the Dodd Frank Act, launched the proliferation of Appraisal Management Companies. Lenders were able to outsource their appraisal management programs while protecting the regulatory need for appraisal independence.
The new breed of AMC is leveraging technology with varied product lists to gain advances in the market share. Automation, acceleration and integration have created "Super AMCs" that facilitate accurate valuation delivery hours after loan application.
AMCs are custom building operating systems that allow fast automated placement with algorithms that measure appraiser expertise, location, assignment capacity/ volume and order history. Lastly, AMCs are able to offer custom-built alternate valuation products incorporating "Big Data" solutions for instant or expedited valuation results.
If the residential appraisal profession is to survive and flourish it must do so with young, qualified men and woman who understand appraisal methodology, technology, statistics and business. The system of qualification and path to certification should be unobstructed and financially beneficial. New appraisers should have the opportunity to work in share-environments with access to mentoring.
There are still many parts of the traditional appraisal process that remain time-consuming, expensive, redundant, outdated and intrinsically risk-based. It is no secret that lenders and users of mortgage appraisal services are lobbying or working toward faster and more accurate alternatives.
The appraisal waivers (P.I.W) will increase and be seen as a viable alternative to traditional appraisal solutions, particularly with some loan/ borrower structures and perhaps backed by an alternate automated value solution.
More appraisals will rely on appraiser analysis (at the desk) and a third party inspection that relieves appraiser supply. Lenders will leverage the technology offered by AMCs and other third party valuation companies for automated real time value solutions that instantly measure potential risk. For example, the decision to waive an appraisal may be made based on data that tracks value trends; REO activity; number of appraisers; volume of transactions, etc.
Another potential solution for lenders is to move away from the single value option to a range that allows flexibility of decision. A value range recognizes market inconsistencies and allows risk alternatives in the loan decision.
As industry participants, appraisers must embrace the changes necessary to facilitate successful valuation management. The industry will evolve and embrace technology-driven value alternatives. This is a time for industry participants to work on business relationships, establish trust and work towards valuation solutions that facilitate safe and effective mortgage lending.
The company Nations Valuations Services, Inc. (NVS) is a division of the Nations Companies, which is a diversified provider of real estate information services including Title, Appraisal, and Default: http://www.nationscompanies.com