Direct Source Wealth Announces a Giant Win for Investors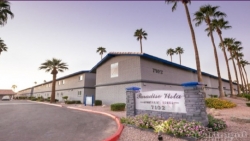 Denver, CO, January 28, 2018 --(
PR.com
)-- Direct Source Wealth announced the sale of Paradise Vista - a 352-unit residential apartment complex. Paradise Vista was a value-add multi-family investment opportunity for the company and investors over the past 16 months. Direct Source Wealth acquired the property, stabilized the tenant base and sold it creating a 38% return for their investors. Direct Source Wealth is in the business of helping investors while bettering communities.
Recent projects include a 315-unit apartment building in Dayton, OH, 186-unit apartment complex in Phoenix, AZ, 26-unit new development project in Denver, CO and a 30-unit vacation rental complex in Puerto Rico. Direct Source Wealth partners with investors and note-lenders to create opportunities. Founder and CEO Kira Golden says, "We are excited to announce our first property sale in 2018 and we're very optimistic about what the rest of the year has to offer."
Direct Source Wealth is a real estate investing firm best known for helping investors create generational wealth while achieving personal financial goals and Time Freedom along the way. The company's mission is to bring institutional-grade investment opportunities to "main street" investors. The companies website at
www.directsourcewealth.com
and contains additional information.
Contact
Direct Source Wealth
Dave Grimm
602-290-1469
directsourcewealth.com

Contact