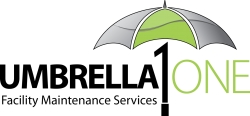 Palm Beach, FL, January 29, 2018 --(
PR.com
)-- Wilmette, IL based UmbrellaOne is pleased to announce the hiring of Brooks Bishop as Vice President of Business Development. Brooks's comprehensive background in sales and customer service is imperative to UmbrellaOne's future growth and stability. Brooks brings a long career of sales experience and team management skills for companies in both the real estate and technology industries.
"We have identified the need to increase our investment and resources in the initial stages of our customer experience," offers company president, David Pfeiffer. "The more time we spend upfront learning about a prospective client's current program, understanding their challenges and learning their overall goals, the better performance we can provide from day one. I have no doubt that Brooks will help us to accomplish this."
"It's exciting to join a company with such a great track record and so much opportunity to grow," said Brooks Bishop. "The need for UmbrellaOne's services exists for almost anyone that owns a business anywhere. I share in their perspective that sales is not something that takes place prior to their service starting. It is the very beginning of UmbrellaOne's service and a critical step towards learning about the type of partner a potential client needs."
UmbrellaOne offers repair and maintenance (R&M) and cleaning services to commercial clients, ranging from national retail and restaurant chains to commercial property managers, Landlords and corporate facility managers. UmbrellaOne's core building services address the general repair, electric and lighting, plumbing and janitorial services of the interiors and exteriors of commercial properties. Expanded services include asphalt/concrete, signage, power washing, window cleaning and other essential trades aimed at the general maintenance required to care for a business's real estate assets.
For additional information on their services and office locations, please visit the company's website, http://www.umbrellaone.com. You can also contact the company by calling its corporate office at (855) 934-2635. The professionals at UmbrellaOne look forward to providing you with a prompt response to your inquiry.
UmbrellaOne serves the needs of facility managers, commercial property managers, and anyone charged with the responsibility to maintain the safety and curb appeal of their company's real estate investments.