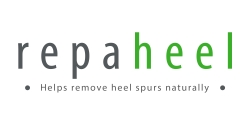 Oak Park, IL, February 01, 2018 --(
PR.com
)-- RepaHeel gel for treating heel spurs has been recently produced in EU for RepaHeel LLC, based in Illinois, USA. Beeswax is one of the main ingredients used in product's formula. This wax is produced by young bees and then scraped off their bodies, chewed and mixed with bee saliva as well as other enzymes. The substance is known with its numerous benefits - it treats diaper dermatitis, psoriasis and eczema, moisturizes the skin, relieves pain and has anti-inflammatory properties, treats itch and fungal skin infections, and many more. The other compounds included in RepaHeel's formula are prunus armeniaca kernel oil, sesamum indicum seed oil, prunus amygdalus dulcis oil, rosmarinus officinalis leaf oil, and theobroma cacao seed butter.
RepaHeel gel is designed in such way, so it works in several steps - it prevents accumulation of salts, thus interrupting the disease progress, it relieves pain and oedema and assists fast tissue recovery, it restores functionality of plantar muscle and achilles tendon.
The product is manufactured in EU for the American company RepaHeel LLC but will first be released for sale in Europe, and later - in several Asian countries.
Detailed information about product's way of use, full list of ingredients, and current prices and promotions can be found on distributor's official website.