Musicians Are Finding New Sources of Income with Professional Entertainment
Many musicians are finding a new source of income by booking local acts in addition to their own band. By simply doing something they already need to do as a professional local performer, some of them are discovering that by acting as an agent they can create even more income than their onstage career itself.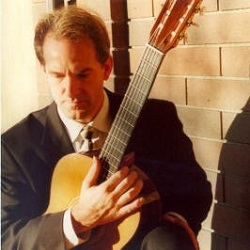 Seattle, WA, February 04, 2018 --(
PR.com
)-- To most local musicians, focusing on the business side of their career is seen as a necessary evil if they want to do more than just play tunes in their garage. Clients need entertainers for their event, artists offer their talent to potential purchasers, and booking agents or managers serve as the medium between the two parties. Traditionally an agent assists with selecting the right act, contracting the booking, and offering a much wider base of potential gigs than a band leader would normally have access to. Now a new platform,Professional Entertainment's
www.GigRoster.com
, seeks to narrow the gap between performer and purchaser. The extensive suite of tools puts a greater amount of power into musicians' hands with which they can fully control their own bookings, breaking the century old mold and taking the reigns as agents themselves.
One might easily wonder, who coordinates the shows on the stages when the city of Santa Ana has their summer concert series? Where does one turn to find the best group for their wedding? Or perhaps it would be interesting to know who reps Santa and his crew of elves for the seasonal festivities at large retail centers? As it happens, the performer-consultants at GigRoster are behind the scenes on all of them. Founded as a very traditional agency in 1983 and evolving steadily with the market, GigRoster manages over 5,000 acts of all varieties, serving a market segment that includes most of the local combos who are booking for regional or private engagements. It could be seen as a sort of mall for people who want to procure music for anything from a gala reception to a club engagement to a stage show at a fair or casino. Pair this vast resource of choices in every market across the USA and Canada with a diverse clientele that ranges from brides to corporate talent buyers and government entities, and the size of this seemingly hidden marketplace that operates 365 days a year in every city becomes more apparent.
Add to this synergy of needs the human factor, provided by the musicians who work as consultants to guide buyers with their booking, and Gigroster.com fills the role of much more than a website listing the available options. It is a complete turnkey system whereby musicians can open their own "agency" business and begin booking not only their own gigs but hundreds of other acts for which they earn a finder's fee when a booking is made. This kind of business lets musicians, who often struggle to make a living, supplement their income by doing something they already do for themselves. GigRoster, by providing resources and tools that would be impossible to consolidate individually, makes it reasonable for a typical musician to actually open their own branch office in less than a week and with virtually no capital outlay, be fully operational. Some of the performer-consultants, in fact, make substantially more of their yearly income booking other acts than they make playing their own events since they can only play one gig on Saturday night, but nothing stops them from booking 20 other engagements at a variety of facilities.
"It works out very well," says Riley Keys, office manager and one of the many agents working with Gigroster, "Since most of the booking work happens during office hours on weekdays, it is something that fills otherwise unproductive hours. Most of the shows happen on weekends and evenings so it makes it pretty easy to do the business side and talk with my customers during the daytime." It is literally something almost all musicians do on some level anyway, so Keys, himself a very active and successful musician, is tapping into something that simply takes an existing skill set and finds a way to make it profitable in a market where artists need to be creative, clever, or both to make a living. In an environment that, marrying technology with personal interaction, coined the term Gig Economy, there can be no more literal rendering of the concept.
Contact
Professional Entertainment
Darrell Wagner
800-801-2484
gigroster.com

Contact