B2i's Love Affair with WordPress Prompts New Offering of Investor Relations Website Software Via Plugins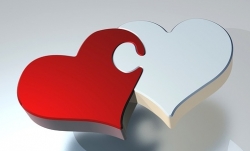 Plano, TX, February 13, 2018 --(
PR.com
)-- B2i Technologies enhances their investor relations tools making them available via plugins on WordPress and other CMS platforms, providing SEC compliance and website update automation capabilities for publicly traded and private companies. With over 52,000 plugins available on WordPress, B2i is currently one of the few providers of Investor Relations Tools via plugins.
B2i's plugins on WordPress use shortcodes and open huge possibilities for designers and developers hoping to engage with publicly traded companies with their unique website requirements. Since WordPress is currently the most popular CMS platform on the web, it allows designers to change their static HTML designs into dynamic websites with limitless themes. If you are a designer or publicly traded company, B2i has the knowledge and skills to strategically partner with to make beautiful and compliant websites. Their tools will not only save time for developers with their automation but provide key information to investors.
The technology team at B2i is also pleased to announce that their software can automatically send press releases to the WordPress post system. In short, B2i's application receives company news wire feeds/press releases from major wire services and posts them automatically to websites without any manual intervention. Similarly, B2i can also take SEC feeds and automatically post them to your website to ensure it is up-to-date with your SEC filings including XBRL file format. Automated intraday stock quotes and historical stock charts will also post automatically to help keep investors current with your market data.
The "Email sign-up" feature allows your website visitors to quickly sign-up for email communications which adds them to your contact list/CRM and sends an email for new press releases or other key announcements. The "Contact us" feature saves contacts and comments to your CRM and sends you an email notification. The "Document list/showcase" feature allows you to post files and links to your website pages, optionally requiring visitors to register (which adds them to your CRM) before viewing. The plugins have numerous customization parameters for complete control of data display.
Live Demonstration Site:
http://www.b2itech.com/About_Plugins
Have questions? B2i's Support Team is equipped to handle any of your business needs and provide you with personalized service. They can be reached at 972-234-9222 or at support@b2itech.com.
B2i Technologies
B2i Technologies, Inc. "Business to Investor" is a firm that has specialized in Investor Relations since 2000 and provides marketing communication software products to both large and small businesses. They provide a cloud based integrated solution combining client relationship management, email marketing, website, and data tool technologies. This seamless integration allows clients to easily update their website and capture behavioral data activities, while managing customer responsiveness, contacts, follow-ups, emails, mailing lists, reporting, and more. Have more questions, contact us: 972-234-9222 / sales@b2itech.com
Contact
B2i Technologies, Inc.
Joe Dunlow
214-417-5515
www.b2itech.com

Contact
Multimedia
B2i's Investor Relations Solution provides highly reliable and customizable data for corporate websites including press releases, stock data, charting, and SEC filings within SOX compliance standards at an affordable price.