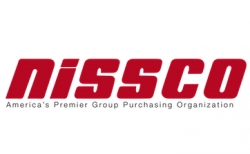 Sterling, VA, February 14, 2018 --(
PR.com
)--
NISSCO, a premiere leader in supply chain management and procurement solutions, announced today the appointment of Kim Allison-Foster as its President.
In this role, Kim will be responsible for the overall strategic direction, innovation, and financial performance of NISSCO.
"We have a leading trusted-partner position in the industry, and we need to leverage that position to drive innovation and business growth for our members," commented Allison-Foster. She continued, "As we move forward, we will remain firm in our commitments to support our current members, while continuously seeking new partners and members to expand and strengthen our network."
Ms. Allison-Foster is a 25 year veteran of the Janitorial and supply chain management and procurement solutions industry. Previous to her appointment, Kim was the Vice President of Operations for NISSCO wherein she led the account management, accounting, event management, and operations teams. Under her tenure, NISSCO's annual Buying Conference, remains the industry's only face-to-face scheduled meeting format between suppliers and distributors, wherein not only business relationships are forged, but also, millions of dollars in purchase orders are transacted.
Kim concluded, "My dedication and commitment to the NISSCO members and partners is unwavering, our industry is facing external pressures from everything from virtual distribution solutions to quality-challenged imports from foreign manufacturers. It is our responsibility to alert, educate, and support our local distributors in order to assist them in servicing their clients, which in turn will help them drive sustainable, profitable growth."
About NISSCO
NISSCO is a premiere leader in supply chain management and procurement solutions connecting local distributors to quality manufacturers across the United States and Canada. Since 1985, NISSCO has connects leading manufacturers which represent over 320 brands in the Janitorial, Chemical, Packaging, Safety, Food Service, Maintenance Equipment, and Industrial Supply products to over 225 independent distribution companies. NISSCO provides our clients with strategic and innovative solutions to drive sustainable, profitable growth.