Radly Bates Index Dec 2017: Us Entrepreneurial Activity at Highest Level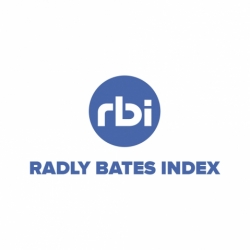 San Francisco, CA, February 26, 2018 --(
PR.com
)-- The self-employment rate in the United States is 9.84% in December 2017, a slight increase from 9.80% in November 2017.
The preliminary data for January is 9.76% suggesting that the higher levels will be maintained but the December data is subject to adjustment by the US Bureau Of Labor Statistics and the RBI is calculated post adjustments so we will need to wait 30 days for confirmation of the January result.
"The RBI for December, along with other economic data and the passing of the corporate tax cuts all suggests that the recent rise in entrepreneurial activity in the second half of 2017 will be sustained. However, the tax cuts are not revenue neutral and will add more than $1 trillion to government debt and impact of this remains uncertain," said Adam Radly, co-founder of the RBI.
In other economic news, U.S. hiring improved in January and wages rose at the fastest annual rate since the recession ended as the economy continued to move toward full employment.
Nonfarm payrolls rose 200,000, better than the median estimate of economists (180,000 increase).
The jobless rate was steady at 4.1 percent, equal to the lowest level since 2000 and average hourly earnings rose 2.9 percent from a year earlier – the biggest rise since June 2009.
Treasury yields and the dollar showed gains, while stock futures remained lower, as the aggregate data reinforced the Fed's outlook for three interest-rate hikes in 2018 under incoming Chairman Jerome Powell, including one that is expected in March. The data may also add to the likelihood of a fourth rate increase in 2018.
The data tells us that the nation closer to maximum employment, one of the goals of the Federal Reserve, and indicates that hiring will continue at high levels for 2018. That could trigger a long-awaited, sustained pickup in wages.
About Radly Bates Index
The founders of S7 Group, a private investment company based in California, Adam Radly and Bob Bates have launched a new index designed to track entrepreneurial activity in the United States.
The Radly Bates Index ("RBI") measures the percentage of the active workforce that is self-employed. The Index will be updated monthly at the same time as the monthly jobs data is released and is based on data from the US Bureau Of Labor Statistics.
The Radly Bates Index ("RBI") is part of the S7 Group, a private investment company that invests in small businesses directly and also raises capital for small businesses. More information about the RBI can be found here and more information about S7 Group can be found here. Adam Radly and Bob Bates can be available for comment through this email address: media@s7group.com.
Contact
S7 Group
Bob Bates
778-371-3479
s7group.com

Contact