Sheryl Tullis to Lead TA Group Holdings "Department of Why"
New Shared Service Helps TAG Portfolio Companies Scale for Success.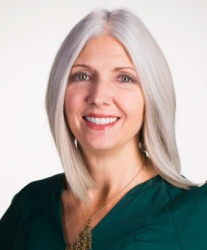 Bellevue, WA, February 26, 2018 --(
PR.com
)-- TA Group Holdings (TAG) announced Sheryl Tullis has been tapped to manage the "Department of Why" for the venture capital and private investment firm. The Dept. of Why is how Tullis refers to the Marketing & Strategic Communications team: "We help articulate why our companies are different," she explains, "why businesses trust us for investment, why customers endorse us, why partners want to work with us, and why employees are excited to come to work."
Sheryl Tullis has been part of TA Group for nearly five years and has held various leadership roles within portfolio companies Her first role in TAG was co-creating and marketing the pioneering Microsoft Software & Systems Academy, which has grown into a nationwide veteran transition program on 11 military bases. She led the Launch Talent group in Bellevue and helped create the Launch Consulting brand as it has rapidly grown over the past four years. Tullis began consulting with internal companies, driving the recent brand refresh work for NuWest Group. Now, she will scale her team to service external clients as well as brands across the portfolio, including Combat Flip Flops, CSG, ESG, J. Bookwalter Wines, Mastercraft, NuWest Group, Pop! Gourmet, and 98point6.
Prior to TA Group, Tullis drove award-winning mobile experiences as head of iconmobile North America, oversaw the Marketing function and served as chief of staff to the Chief Marketing Officer at Microsoft, and created Procter & Gamble's first e-commerce business as Brand Manager. She founded the Seattle Chapter of Women in Wireless, and now is the global Co-President of the non-profit organization to champion women in digital.
A graduate of the U.S. Military Academy at West Point, Tullis served as a captain in US Army Information Systems. She holds a B.S. in Engineering and an M.S. in Information Systems Management from the University of Southern California.
An adventure seeker, her current mission is trying 50 new things this year. Follow her on Twitter @sheryltu
About TA Group Holdings
TA Group is a veteran-owned company that partners with emerging business leaders and provides mentorship, shared operations and scalable process to them in order to grow them to the next level of success and profitability.
www.tagroupholdings.com
Contact
TA Group Holdings
Sheryl Tullis
425.460.9392
tagroupholdings.com

Contact