Discovery Benefits Ranks Number One in HSA Account Growth
Third-party benefits administrator saw a 49.42% jump in HSA accounts administered in 2017.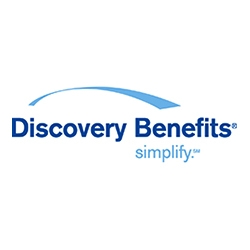 Fargo, ND, February 28, 2018 --(
PR.com
)-- Discovery Benefits, a third-party administrator of employee benefits, including health savings accounts (HSA), flexible spending accounts (FSA), health reimbursement arrangements (HRA), commuter benefits (SmartCommute) and COBRA, has seen the number of HSAs it administers increase by a higher percentage than any other administrator in the nation, according to a 2017 year-end HSA trends report recently released by Devenir.
According to the report, Discovery Benefits ranks in the top 10 in the nation in total number of HSA accounts administered. However, when comparing growth from January 2017 to January 2018, no other administrator saw its number of accounts increase by a higher percentage than Discovery Benefits, which saw 49.42% growth in the number of HSAs administered. The average HSA account growth of the other administrators in the top 10 was 7.89%. Discovery Benefits was also one of only four administrators in the nation to see its HSA assets increase at least 50% in 2017. These impressive results follow a 57% growth in HSA accounts and 79% growth in HSA assets for Discovery Benefits in 2016.
Discovery Benefits released a number of innovations to its HSA recently, including an investment experience that's integrated into participants' online accounts for easy investing. The administrator also unveiled HSA Advance, which lets participants tap into a ready reserve of HSA funds before they've built a balance.
"HSAs continue to be a growth lever for us based on their popularity due to the preferred tax treatment, savings and investment potential they represent to individual participants and employers," said Discovery Benefits Chief Strategy and Planning Officer Brian Carey. "We strive to lead in administration innovation and look forward to more exciting HSA enhancements in 2018. We very much appreciate our channel partners, who represent our capabilities during the employer engagement process for HSA opportunities."
Discovery Benefits has been ranked on Inc. 5000's list of Fastest-Growing Private Companies in America for five straight years. The fifth selection put Discovery Benefits on the Inc. 5000 Honor Roll, which only seven percent of Inc. 5000 companies achieve.
The fast-growing administrator provides benefits to more than 12,000 clients, serves more than 1.4 million participants of consumer-directed benefits plans and administers COBRA coverage for 4 million people. To learn more about Discovery Benefits and the company's HSA offering, visit www.DiscoveryBenefits.com.
Discovery Benefits is a national leader in employee benefits administration founded in 1987. The company provides administration of health savings accounts, flexible benefits, COBRA, commuter benefits and health reimbursement arrangements and has a presence in all 50 states. Its mission is transforming the complexity of employee benefits administration with innovative solutions and extraordinary customer service delivered by empowered and knowledgeable employees. Discovery Benefits has been awarded Business Insurance's Best Places to Work for eight consecutive years and has been ranked on Inc. 5000's list of fastest-growing private companies in America for the past five. The company's offices are located in Fargo, N.D. and Brookings, S.D.
Contact
Discovery Benefits
Stephanie Schroeder
701-492-7208
www.discoverybenefits.com

Contact