Modernizing and Revolutionizing Mead, Salt Point Meadery is on Kickstarter to Gain Backers for Canning Mead
The Salt Point Meadery Kickstarter campaign has been launched for the project in canning mead, a honey-based alcoholic beverage produced by the meadery.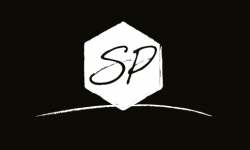 Poughkeepsie, NY, March 01, 2018 --(
PR.com
)--
Salt Point Meadery
is looking to raise $7,500 to bring their mead to the consumer market in the form of cans.
The #CANthisMEAD campaign was launched effective Friday February 23, 2018, on the crowd funding site Kickstarter. Most of the public is still unaware that mead is the "new" and upcoming thing, but canning mead is unheard of in the current mead industry and market alone. The honey-based alcoholic beverage has normally been found in 750ml bottles, becoming synonymous with the wine industry. Salt Point Meadery intends to break away from this mold that has been holding the mead market back and introduce mead in a completely revolutionizing way.
https://www.kickstarter.com/projects/1521060864/salt-point-meadery-canthismead
Salt Point Meadery has brought a variety of mead to the Hudson Valley as of Fall 2017, providing their flagship batches of Currant Rose and Revival on tap out of the keg at local establishments, and recently releasing Tradition, an apple mead, and Revolution, a citrus-hopped mead, in beer-style bottles. Now, the young meadery wants to jump into the world of cans, looking to compete with the craft beer and cider market.
Eric DeRise, founder and partner of Salt Point Meadery LLC, stated, "The mead world has always been associated with the wine world, being called a 'honey-wine' as a sweet and heavy beverage, but now we're seeing more modern, light-bodied meads introduced to the public, and Salt Point Meadery is taking the lead on this change, releasing mostly session style meads, which are extremely drinkable compared to the traditional style meads of old. Canning this lighter style of mead only makes sense to further introduce this new and unique beverage to the consumer market."
When switching from 750ml wine-style bottles to 16-ounce and 8-ounce cans, it benefits both the producer and the consumer. Canning provides a more efficient and cost-effective means of containerizing the product. Simply put, cans are easier to work with and more convenient for customers. Canning creates a better vehicle in getting mead into consumers' mouths. The costs and price points are much more appetizing, as well.
· For one 16-ounce bottle of Revolution, the price per unit is at $10.00.
· For one 16-ounce can of the hopped mead, the meadery can charge $8.00 per unit instead.
· One 750ml bottle (25 ounces) of Currant Rose costs consumers over $20.00.
· A single serving can at 8 ounces allows customers to buy at $6.00 per unit instead.
You can back the #CANthisMEAD campaign on their Kickstart page now.
Contact
Salt Point Meadery LLC
Eric DeRise
845-243-0435
www.saltpointmeadery.com

Contact