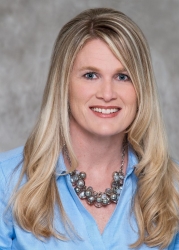 Winter Park, FL, March 03, 2018 --(
PR.com
)-- Two longtime executives who have played major roles in the growth and success of Winter Park-based Masterpiece Design Group have been promoted to senior level positions within the company for their contributions.
Masterpiece, an award-winning, full-service design firm which celebrates its 20th anniversary this year, promoted Don Scanlon to Senior Vice President of Operations and Lisa Mulholland to Senior Vice President of Design.
The announcements were made by President and COO Christy Scanlon who says the promotions are the company's way of thanking both for their longtime efforts in helping build Masterpiece into one of the premier design firms in the Southeast United States.
Since its inception in 1998 as a small, home-based business, Masterpiece has evolved into one of the largest and most respected designs firms of its kind with more than 40 employees, dozens of awards for design and merchandising excellence and a resume featuring many of the nation's homebuilding heavyweights.
Don Scanlon, who joined Masterpiece shortly after graduating from the University of Central Florida in 2001, is now responsible for the company's logistical operations, which include warehouse and fleet management and design installations for Masterpiece's Model Merchandising and Residential divisions.
Mulholland oversees Masterpiece's award-winning Model Merchandising Division which over the years has earned the company and its builder clients numerous industry awards at the local, state and national levels, including several of the industry's prestigious Aurora Awards. Mulholland joined Masterpiece in 2004 after graduating Cum Laude from Florida State with a BS degree in Interior Design.
Christy Scanlon says the promotions reflect the company's continuing efforts to enhance its administrative and design capabilities, keep abreast of changing industry demographics and better serve its fast-growing domestic and international clientele. She expects to make additional staff announcements in the coming weeks.
"We believe the moves we've made and the ones we have planned are essential to our company's continued growth and success as we build upon our 20 years in business," Scanlon adds.
Masterpiece is regarded as one of Florida's leading design companies, serving a diverse clientele in most of the state's major metro markets, including Orlando, Tampa, Sarasota-Bradenton, Jacksonville and south Florida, as well as key metro markets in the Southeast and Midwest. It also provides individual services to private clients throughout the United States.
The company has provided professional design and model merchandising services for a long line of industry leaders such as Kolter Homes, Kolter Development, M/I Homes, Hanover Family Builders, Lennar Homes, GL Homes, Dream Finders Homes, DR Horton, Park Square Homes, Lifestyle Homes, AV Homes, John Cannon Homes and Chicago-based Crown Development Group and over that time has garnered more than 50 major industry and professional awards for excellence.