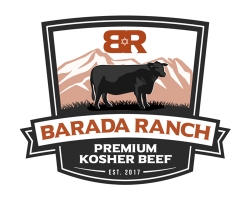 Fayetteville, AR, March 08, 2018 --(
PR.com
)-- Zephyr Foods, LLC, a Fayetteville, Arkansas based start-up, announced today it has closed its seed-funding round. The company raised more than $1.5 million from private investors to expand product development and accelerate its direct-to-consumer initiative.
Zephyr Foods was launched in 2017 by three co-founders and veterans of the food industry, Michael Turley, Milo Graff, and Kevin Potter. The company produces and sells premium and Kosher beef to foodservice and retail outlets. They use only Black Angus beef that is pasture-raised on family farms in Idaho and slaughtered according to the Kosher method of shechitah (sheh-HEE-tah), which follows the most stringent and humane guidelines for processing beef. Those inside and outside of the Jewish faith know that Kosher also means the animal itself was supremely healthy, which is a direct result of how it was raised and nourished.
"We're committed to bringing the best products to market, and that goes beyond a great tasting product with a great looking package. Today's consumer cares about what they eat. They want to know their protein came from a source produced in the most natural and humane way, and that's what we bring to the table. We're grateful our investors see the vision and understand the consumer need as clearly as we do," said Kevin Potter, chief customer officer and co-founder of Zephyr Foods.
Most mainstream grocery stores sell Kosher certified packaged goods, but not Kosher beef. Zephyr Foods will make their products available to a wider audience across the country. Their Glatt Kosher products are marketed exclusively under the company's Barada Ranch brand. Additional premium cuts of beef are sold under the company's Zephyr Meats label.
Today, Zephyr Foods is focused on the sourcing and production of its fresh beef and ensuring that the high standards are consistently met for their retail and foodservice customers. Later in 2018, the company will be launching a direct-to-consumer program that will make its retail-ready products available to consumers online.
Michael Turley, CEO and co-founder of the business stated, "As we grow, we are fortunate to be located in Northwest Arkansas where there is a wealth of quality people, resources, and one of the best agriculture and business schools in the country. We're excited for the opportunities in front of us and have no doubt we can foster and accelerate that growth right here in Fayetteville."