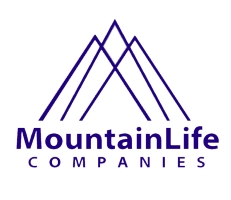 Denver, CO, March 12, 2018 --(
PR.com
)-- The Mountain Life Companies organization is so proud to share the recent honor of winning the 2017 Kaiser Permanente Business Excellence Award as Environmental Champion presented by the Summit Chamber of Commerce.
Upon receiving this award on behalf of the organization, Garratt Hasenstab, President of The Mountain Life Companies stated, "We are incredibly humbled and honored to have earned the greater community's respect as the 2017 recipient of this Business Excellence Award among these other titans of sustainable business in our high country region. Through our dedication to our corporate mission and values we have somehow narrowly edged out the likes of Keystone Science School, the Town of Frisco, Arapahoe Basin Ski Area, Copper Mountain Ski Area and Bakers Brewery."
Hasenstab continued, "Each of these companies truly have outstanding commitment to sustainability through their operations and their community impact in our region and are owed a remarkable level of respect for what they do every day to develop and promote sustainable business practices throughout our communities."
The Mountain Life Companies was founded upon the principles of corporate social responsibility and sustainable business operations. They accomplish their business goals by having a meaningful and positive impact by operating as a "triple bottom-line" organization creating social, environmental and economic benefit both for the communities in which they're engaged as well as through diverse corporate undertakings such as operating only carbon-neutral businesses, purchasing 100% green power, actively volunteering their time and talents for charitable, educational, and other civic activities and investing in community-based to global philanthropic causes.
All of the Mountain Life Companies brands and business interests are committed to the principles of corporate social responsibility and sustainable business and are humbled to have been recognized for their contributing efforts to the greater good of the communities they're engaged in.
The Mountain Life Companies now include the following partner businesses and newly acquired brands: Mountain Life Development, Mountain Life Real Estate, Mountain Life Luxury Rentals, REsource Blockchain, Verdigris Group, InHouse Media, FotoHauz and Haven SmartHome Solutions among other brands currently in development or acquisition.
Mr. Hasenstab wrapped up his reception of this award stating, "We would like to extend our gracious thanks to Kaiser Permanente and the Summit Chamber of Commerce for this recognition and we look forward to the opportunity to continue creating significant and meaningful impact as an Environmental Champion in our community with each and every business endeavor we undertake."
Learn more at www.MountainLifeCompanies.com
Learn more about this award at: www.summitdaily.com/news/business/summit-chamber-announces-awards/