Grossmont Center to Host Annual Bunny Hut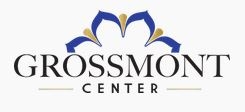 La Mesa, CA, March 15, 2018 --(
PR.com
)-- Grossmont Center has announced that it will once again host the Easter Bunny at its highly anticipated annual Bunny Hut event from Saturday, March 17 and will continue through Saturday, March 31. The Bunny Hut will be open at the courtyard gazebo in Grossmont Center, located at 5500 Grossmont Center Drive in La Meza, from 11 a.m. to 7 p.m. on weekdays, 10 a.m. to 7 p.m. on Saturdays and 11 a.m. to 6 p.m. on Sundays.
"This is such a beloved event by both our patrons and vendors that of course we had to continue the annual Bunny Hut tradition. We value the connection that we have with our local partners and that's what sets us apart from other malls or shopping centers," said Trevor Moore. "We take pride in being a part of this community and events like visiting the Easter Bunny at the Grossmont Center Bunny Hut create lasting memories and traditions for people to keep coming back."
At the Bunny Hut, visitors will have the opportunity to meet and greet, as well as take pictures with the Easter Bunny. For complete details, visit the
event page
.
The Bunny Hut has been a cherished tradition at Grossmont Center for 19 years and counting and welcomed by over 100 tenants. About half of all of Grossmont Center's tenants are mom-and-pop shops run by local San Diegans, which attributes to the family-oriented atmosphere that helps events like the Bunny Hut thrive year after year.
Grossmont Center is an outdoor mall in San Diego well known for its local products and vendors, community values and monthly events. For more information on Grossmont Center, including events, visit
www.grossmontcenter.com
.
About Grossmont Center
Grossmont Center is an outdoor shopping center in San Diego located at 5500 Grossmont Center Drive La Mesa, CA 91942. With its outdoor shopping, local and retail partners, restaurants and year-round community events, Grossmont Center is where friendships are made, family bonds are strengthened and memories are created. The shopping center is home to more than 100 unique stores, half of which are locally-owned, mom-and-pop shops. Additionally, it features 20 restaurants and a movie theater. Grossmont Center occupies one million square feet in beautiful San Diego and its sure to have something in store for everyone! For more information and Grossmont Center hours of operation, visit www.grossmontcenter.com.
Contact
Grossmont Center
Trevor Moore
(619) 465-2900
https://www.grossmontcenter.com/

Contact