Avionté Launches Next Generation Virtual Training Instructor
Avionté Staffing Software unveiled their new product feature, AVI, the Avionté Virtual Instructor, as a part of their 2018 product development strategy to heighten clients' success on their cloud-based platform.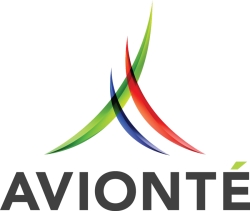 Minneapolis, MN, March 15, 2018 --(
PR.com
)-- Avionté Staffing & Recruiting Software is excited to introduce their new virtual training instructor, AVI, short for Avionté Virtual Instructor, as a part of the Recruiter Module.
AVI aids users on
Avionté's Recruiter Module
, providing walk-through guides, video tutorials and relevant support articles on various feature functionality and partner solutions.
"We are always striving to bring our clients the best, and that includes supporting them in their success in every way we can," said Jami Klotz, Vice President of Product Management of Avionté. "AVI is a new, innovative way to reach our clients directly in our software, which previously was not possible through other mediums. The goal is to make all Avionté users successful by providing tutorials and help guides when we release new features and partnership integrations, as well as empowering our users to learn from AVI when they want or need to – on their terms, not ours."
AVI provides a wide array of training and assistance for clients, from walk-through guides and micro-learning video tutorials to serving up relevant articles through Avionté's Support Center, which features more than 1,000 client-facing articles and help guides. With Avionté's dedication to client experience and success, AVI is a prime example of continuous improvement via product development to provide a seamless experience for clients.
"We are pushing the bar to offer a superior experience for our clients," Klotz said. "Through the hard work and commitment from our internal teams to make our clients' experience as easy and intuitive as possible, AVI has come to life to assist clients in ways we were never able to before. AVI is just one example of where we're headed as we continue to push our innovation to new levels in 2018. It's a big step for us, and we're excited to continuously enhance our clients' experience directly in Avionté."
AVI launched with more than 20 walk-through guides and a full integration with Avionté's Support Center, pulling in support articles and automatically populating with results when users search. AVI will continue to provide new walk-through guides and assistance with each product release, including any new partnership integrations.
About Avionté
With over a decade dedicated to the
staffing and recruiting
industry, Avionté offers front and back office enterprise software with a strong focus on service and retention. Avionté provides solutions to more than 550 clients and 15,000 users.
Contact
Avionté Staffing Software
Brenda Long
651-556-2121
www.avionte.com

Contact