Addiction Recovery Network Aims for Success Rates Instead of Death Rates in Canada
Addiction Recovery Network now has numerous effective proven therapies to help individuals get to the root cause of their addiction problem. They use Psychological and therapeutic professionals holding expertise in their perspective fields that offer the very best services with increased success rates in Canada.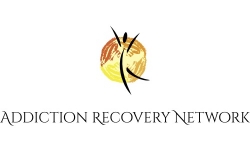 Toronto, Canada, March 22, 2018 --(
PR.com
)-- In the last forty plus years, the 12 step model has been the staple of almost every addiction treatment program in Canada, whether government funded or private, but has never shown high success. In the last couple of years Canada has seen many provinces in state of emergency due to an influx of opioid related deaths and the Canadian people have been boisterous in demanding changes in Addiction Treatment to prevent further increase in deaths related to addiction. The
Addiction Recovery Network
has come up with new solutions with the use of various types of psych therapy as well as providing treatments to their patients. They have now indulged a clinical team of the very best qualified professionals, holding expertise in their specified areas. At the Addiction Recovery Network, clients are not only provided the proper treatment but are also given much needed effective one-on-one therapy sessions every day. The Addiction Recovery Network has tried and tested these new techniques for the last year and as a result is recording success rates of 70 to 85%.
"The main concern of ours is to provide effective and personalized therapeutic services to attain remarkable improvement in the lives of all adolescents, young adults, adults and families alike," says founder John Haines, "We at the Addiction Recovery Network indulge
professionally qualified individuals
taking recovery to the height of success and we provide our clients with an elite facility and all the comforts so that he/she can recover faster along with building a confidence level." The Addiction Recovery Network, according to clinical director Dr Cam, "has become renowned across the globe due to its world class facilities and experienced staff."
Some of the company's appreciable facts according to its website include:
- It is known as having the Best recovery centers in the country and having the highest success rate with each one.
- It is the only Rehab Organization offering guaranteed success results.
- It is one of the only Full Mental Health Addiction Treatment Programs in all Canada.
- It is the only Addiction Treatment Organization providing daily one-on-one therapy sessions with a primary therapist.
- All Mental Health therapy is provided by professional Psychologists and PHD & Masters level Psych therapists not by Addiction Counselors or workers like most all other centres in Canada.
- Other than Addiction Recovery Network, no other rehab organization offers full recovery treatments for Methadone addiction.
The Addiction Recovery Network believes that recovery is faster if the patient's comfort zone is at its highest and their therapy is personal and private. John Haines emphasizes, "Our main motive is to get the patients the best facilities and individually specialized programs as to attain a higher recovery rate for each individual, we provide various types of treatments to be the most effective as per each individuals needs, which in turn helps clients fully recover sooner and also go on to lead successful lives."
In the year 2005, the Founder of Addiction Recovery Network, John Haines began to build up a model and design for an inimitable treatment organization. And after 3 years of continuous day and night hard work and through research, the existence of Addiction Recovery Network came as a truth. Over a 4 year span the organization grew to be the largest Private Treatment Organization in Canada with over 4 Treatment Centres and upwards of 150 professionals employed to see every client and their family through a successful recovery. The Addiction Recovery Network has locations in and around Toronto, Calgary, Edmonton and Recovery Resorts located in
Muskoka Ontario
and
Rocky Mountain Alberta
and the soon to be opened Mountain View in BC that have world class amenities of resorts in providing the best treatments for every type of addictions. They have recently added a new Luxury Mansion/Estate in Ontario for even more Intimate and personalized 5 star luxury treatment.
Contact
Addiction Recovery Network
Hank MacGregor
1-844-364-3737
addictionrecoverynetwork.ca

Contact