NeoEyes Company Expands Its Business in Europe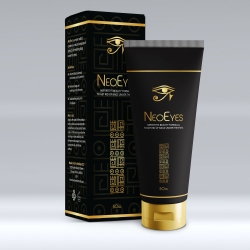 Chicago, IL, April 03, 2018 --(
PR.com
)-- One month ago NeoEyes LLC introduced its cream for coping with under eye bags in Asia. Now, the company expands its business in Europe and the product will soon be released for sale online.
The new NeoEyes formula, which will be offered in Europe is a bit different from the Asian one. It is a mixture of horse chestnut extract, centella asiatica leaf extract, beeswax, and arnica extract.
Horse chestnut extract has been proven to have soothing, anti-irritant and toning properties. It is widely used as an agent in anti-aging products - creams, moisturizers, facial toners, etc.
Traditionally used to treat wounds, Centella asiatica leaf extract is also used to prevent premature aging.
Beeswax is widely used in cosmetics industry as a "thickening agent" - it helps thicken creams, thus making them easily spreadable on the skin. Beeswax is a good source of vitamin A, which helps to exfoliate and rejuvenate the skin.
Arnica montana's main compound is sesquiterpene lactone. It helps soothe and renew the skin, thus slowing down aging.
The new formula is intended again to remove bags and swelling under the eyes, restore collagen production, and normalize the osmotic balance of skin around the eyes.
In Europe the NeoEyes formula will be sold in 50 ml tubes.
Contact
NeoEyes LLC
Victoria Bertrand
+442037692075
www.neoeyescream.com

Contact