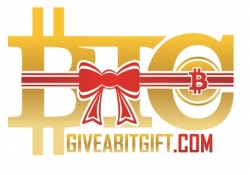 Dallas, TX, April 03, 2018 --(
PR.com
)-- BitGift, a division of Bunting Triples Cryptchain, LLC, has launched a new site for customers who are looking for a unique and modern gift. The site allows customers to purchase a gift of Bitcoin with the ease of a simple click.
More information can be found at www.giveabitgift.com
Until now, Bitcoin has been largely inaccessible for those who simply wished to give it as a gift, instead of a typical retail gift card or gift certificate. "One study just showed that over $1 Billion in gift card value each year goes unspent, and the average American has around $100 in unused gift cards. Why do people continue to give gifts that are so boring that they are almost immediately forgotten?" said BitGift CFO, Robert Aycock.
Anyone interested in giving Bitcoin as a gift can head over to the new BitGift site and explore the different options, as well as utilize some of the tools and resources the site has to offer.
"We recognize that while there is growing interest and excitement in Bitcoin, there is a real gap in information on how to access or actually utilize it. We want customers to be able to come to our site and feel confident and comfortable," said BitGift CEO, James Hutcherson.
In addition to their e-commerce platform, the site will offer a rich library of Cryptocurrency related news and tips for those looking to learn more.
Customers interested in their products can visit www.giveabitgift.com, contact BitGift directly at admin@giveabitgift.com, through social media on Twitter at @giveabitgift, or Facebook at www.FB.com/giveabitgift.