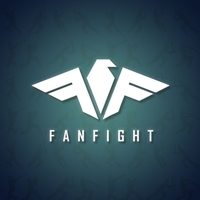 Haryana, India, April 06, 2018 --(
PR.com
)--
fanfight.com
Fantasy sports has evolved over the years and has amused people with its versatility. It has also managed to maintain an elegant ease. In India, Fantasy sports has been a boon and a major platform that has harvested a lot of interest has been FanFight.
FanFight has mined the channel of creativity and the results it has been able to produce have been fruitful. A 6-man fantasy portal was never imagined. It's not only broken the fantasy sport norm but also added a lot of reasoning to it. On Fanfight you use all your acquired sporting knowledge, select your best six, participate in cash contests and win.
India's grandest T20 cricket tournament is around the corner and it's the most favourable time for the users to connect with fantasy cricket. The viewership of the IPL in 2017 reached an unprecedented 1.25 billion. At an increase of 30%-50%, the number of daily fantasy players in India is bound to reach the 30 million mark in 2018. The simplicity FanFight offers will certainly contribute to the growing popularity of fantasy sports and it'll also increase spectator involvement.
Marking an observation as to how Fantasy Sports has reached remarkable heights, co-founder Akhil Suhag said: "We are focusing on Cricket but after the IPL, we will also focus on Football, Kabaddi and other sports."
FanFight with its uniqueness has been able to garner more than 1.5 lakh users and with the quality it provides, the number of fantasy players is sure to multiply & at a rapid pace.
About FanFight: FanFight is one of India's most popular Fantasy sport platforms where users/players can compete against other users by choosing a sport (either cricket/football), selecting a fixture and picking their best 6 players. A user can select cash contests and compete or enter practice contests before he's certain to enter a cash contest. FanFight's growth has been exponential and it has enhanced Fantasy sports experience like never before.