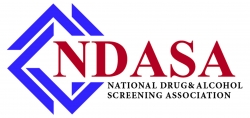 Washington, DC, April 20, 2018 --(
PR.com
)-- On Monday April 23, 2018 at 9:30 AM, members and leaders of the Nation's Drug and Alcohol Testing Industry will hold a press conference at The National Press Club in Washington D.C., to announce the formation of the National Drug and Alcohol Screening Association (NDASA).
"With overwhelming support and encouragement from industry members, our Organization has formed to have a voice in events and discussions affecting employer rights, workplace safety, promote substance abuse prevention, healthy families and safe communities," stated Jo McGuire, the Association Chairwoman.
The goals of the Association are to enhance training and certification of drug and alcohol testing collectors, contribute as a stakeholder to the discussions regarding the opioid crisis and the legalization of marijuana use, advocate for an employer's right to conduct drug and alcohol testing, provide accurate information to the general public and improve communication and cooperation between all industry partners.
NDASA is established as a "member owned" 501c organization with an elected Board of Directors responsible for the implementation of the organization's strategic plan, membership representation and general oversight of staff and other operational matters.
Founding members of the Board of Directors Include Jo McGuire, Chairwoman, Jan Kornmann, Gina Kesler, John Burgos, Stephanie Siete, Renee Schofield, Chuck Marting, George Gilpatrick, Dan DiThomas, Cathleen Drew, Dr. William Brooks, Kirk Hardy, Keith Graves and Patricio Labatut.
Categories of membership include Drug & Alcohol Testing Companies, Drug Testing Collectors, Alcohol Testing Technicians, Medical Review Officers, Laboratories, DER's, Third Party Administrators (TPA), Human Resource Managers, Safety Managers, Alcohol Test Device Manufacturers, Mental Health Care Professionals, Employee Assistance Professionals (EAP), Substance Abuse Professionals (SAP) and Government / Law Enforcement.
Drug and alcohol testing is utilized by private and public employers, the US Department of Transportation, schools, individuals who are on court ordered probation and families wishing to test for personal reasons.
For more information or to join the National Drug and Alcohol Screening Association, please contact Jo McGuire at 202-349-1695 or Chairman@NDASA.com or visit our website at
www.NDASA.com