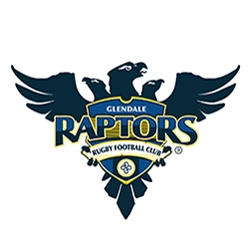 Denver, CO, April 21, 2018 --(
PR.com
)-- On April 21, 2018, the Glendale Raptors Rugby team of Infinity Park will play their first game of the season. This contest is monumental as it also marks the beginning of Major League Rugby in the US. Since the mid 1800's, Rugby has been one of the most popular sports in the UK and Europe. Over the past few years, Rugby's popularity in the US has skyrocketed, leading to the formation of the MLR (Major League Rugby). Garlic Media Group has worked in close partnership with the Glendale Raptors to put together an exciting and dynamic video-based drip campaign that is already firing up fans for the new season.
The Raptors established themselves in 2007 and have a passionate following of loyal fans. Garlic Media Group's CEO Will Feldman and CCO/ Executive Producer Justin Lepera worked closely with the Raptors to ensure their video content captured this burning passion and love of the game. Garlic CEO, Will Feldman said, "Anytime Garlic is approached by a professional sports team we go the extra mile to achieve success. Garlic Media Group is a Denver owned and operated company and we are proud of everything Colorado has to offer. Working with this incredible team was really a privilege."
The Glendale Raptors reached out to Garlic in pursuit of high quality video content that would get their fans excited for their first MLR game. Garlic's CCO/ Executive Producer Justin Lepera said, "We really worked with them to makes the video intense and gritty. Infinity Park is a beautiful facility so it didn't capture the roughness we were going for. We were able to use a greenscreen to to help us get the feeling of being back in an old school English stadium."
Garlic Media Group is proud to be a Colorado Native with the ability to reach clients globally. They have produced video content for clients including Breckenridge, Electrolife, and ABC. Garlic Media Group also has been nominated as one of Colorado's Top 100 Business.