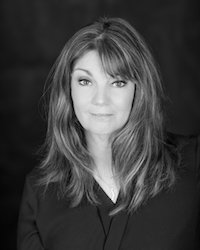 Denver, CO, April 24, 2018 --(
PR.com
)-- Maureen Lake is no stranger to the world of being a mom. She understands the challenges and difficulties this world can bestow upon moms which can make it even more challenging for moms to remember to take time for themselves. Being a mom is a lot of work, therefore, being a mom of a spirited child can be exceptionally challenging. If one wants to change their stress and anxiety level while making a difference in the lives of their children and family, they must first take steps towards wellness. "Being Happy, Raising Happy" is for loving and caring moms who somehow forgot about their needs, desires, and the impact they want to make in the world.
"Being Happy, Raising Happy" teaches readers why parenting a spirited child can cause more stress and anxiety than parenting children who don't have the same challenges. Maureen Lake expresses to readers the importance of cherishing oneself and setting clear boundaries to nurture their child. Lake helps readers uncover the areas of their lives that are causing the most stress and anxiety. She also helps readers regain their footing by following a five-step process toward peace of mind. Furthermore, she explains how to better manage kids and families with a nutrition plan to increase energy and other wellness tips that boost the immune system to create better overall health.
Lake presents a process that helps moms gain peace of mind while giving them tips on how to create wellness and nutrition within the family. "Being Happy, Raising Happy" gives moms who are struggling, the encouragement they need to move their family down a path of nurture and wellness all while helping them remember that they are an individual and to treat their mind, body, and soul as such.
About the Author:
Maureen Lake, MA is the author of "Being Happy Raising Happy" a book on self-care for busy moms. She is professionally trained in plant-based eating, holistic nutrition, and special education. Maureen has helped hundreds of women, including working professionals and stay at home moms. She specializes in adrenal and hypothyroid difficulties, insulin resistance and sleep issues. She's helped women regain their health, strength, and energy through lifestyle changes and diet.
In addition to offering one-one-on coaching and online group programs, Maureen is the president of Thrive diabetes 501c. Maureen has studied under Dr. Aviva Romm and has a combined social reach of over 25K. She has appeared on Fox News, Thrive Global, Healthy Moms Magazine, Additude, SheSpeaks, and more. Maureen lives in Denver Colorado with her husband, three children and two dogs.
More About This Title:
"Being Happy Raising Happy: The Empowered Mom's Guide to Helping Her Spirited Child Bloom" by Maureen Lake, will be released by Morgan James Publishing on August 24, 2018. "Being Happy Raising Happy" - ISBN 978-1683506935 - has 154 pages and is being sold as a trade paperback for $14.95.
About Morgan James Publishing:
Morgan James publishes trade quality titles designed to educate, encourage, inspire, or entertain readers with current, consistent, relevant topics that are available everywhere books are sold.
www.MorganJamesPublishing.com