AMI Attains Silver Tier Status in the ServiceNow Technology Partner Program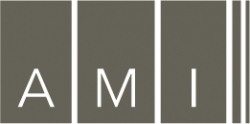 Seattle, WA, May 01, 2018 --(
PR.com
)-- AMI, a leading provider of barcode and RFID asset tracking solutions to enterprise organizations worldwide, today announced it has achieved Silver Tier status in the ServiceNow Technology Partner Program. The Silver Tier status recognizes that Asset Management International has met the requirements for ServiceNow customer adoption of AMI's Now® Certified application
in the ServiceNow Store
.
AssetTrack enables ServiceNow customers to seamlessly manage the complexities of receiving, tracking, auditing and retiring hardware assets in the enterprise and is ranked as the most popular barcode and RFID asset tracking application in the ServiceNow Store. The app is Now® Certified which ensures Now Platform™ compatibility, security, and performance.
"Our ISV partners are continuously innovating and finding new ways to address new use cases and solution areas that extend the value of ServiceNow for our customers. We are pleased to have AMI as a Silver partner in our Technology Partner Program," said Avanish Sahai, Global Vice President ISV, Industry and Technology Alliances at ServiceNow. "This provides AMI with additional program benefits that enable them to accelerate ServiceNow customer adoption of their app."
A visionary nonprofit, Teach for America, utilizes ServiceNow as their primary IT Service Management platform. Adding AssetTrack proved to be the winning combination needed to manage their diverse catalog of assets distributed across the nation. Once faced with complex IT Asset Management challenges, the organization now consistently achieves 99% accuracy during IT asset audits.
Read the case study here
.
Thomas Watson, President and CEO of AMI remarked, "The synergy between AssetTrack and the Now Platform makes maintaining complete, current, and accurate hardware asset data easier than ever for IT Service Management pros. With no external server required for core lifecycle tracking functionality, AssetTrack users get up and running quickly; experiencing a rapid return on investment."
About Asset Management International
Established in 2003, Asset Management International (AMI) provides barcode and RFID asset tracking solutions that help companies receive, track, audit, and report on assets to make informed decisions with confidence. AMI's flagship product, AssetTrack, uses cutting-edge data capture and reconciliation technology to maintain accurate asset data organization-wide. AssetTrack is used as a stand-alone comprehensive IT asset management solution as well as alongside industry leading vendors including ServiceNow, Hewlett Packard Enterprise, and Computer Associates. Headquartered in Seattle, Washington, AMI serves enterprise clients throughout the world including United States, Canada, United Kingdom and Australia. Visit
www.amitracks.com
for more information.
Contact
13 Jacks Marketing
Karen Warner
949-306-1370

Contact