Wildcat Discovery Technologies is Expanding
Wildcat is adding experimental capacity and moving to a new and larger facility in San Diego.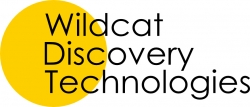 San Diego, CA, May 01, 2018 --(
PR.com
)-- Wildcat Discovery Technologies is expanding. As a result of increased customer demand, Wildcat is growing rapidly, and moving to a larger facility in San Diego.
Wildcat's new operation will house an improved version of its unique high throughput (HTP), parallel research platform for battery materials. The improvements include:
· More HTP automation
· Increased battery channels and capacity
· Improved database connectivity and analytics
· A dry room and multi-layer pouch cell line for prototype demonstration cells
· Additional synthetic capabilities
· An expanded team of scientists and professionals
The new Wildcat operation will be housed in approximately 23,000 square feet, an increase of 65%, and will be fully operational by the end of June 2018.
Wildcat has been developing, using, and improving its proprietary HTP for battery materials for nearly a decade. This new version of the platform will allow researchers to find new materials, optimize existing battery systems, reduce costs, and benchmark new technology from suppliers, all in a fraction of the time needed today using conventional research methods.
Says Mark Gresser, Wildcat's CEO, "High throughput combinatorial chemistry is commonplace today in Pharmaceuticals, Biopharmaceuticals, and Industrial Chemistry. It's simply a faster way to conduct research. At Wildcat, our goal is to bring our incredibly powerful platform for research to the battery industry."
Wildcat's new HTP capabilities will allow researchers to develop new battery materials: anode, cathode, electrolyte, and separator, from pre-synthesis to full cell battery testing in a multi-layer pouch format. This comprehensive capability enables Wildcat's customers to move from discovery to prototypes in a matter of months, compressing the typical time necessary to introduce new technologies.
Mark Gresser added, "We're really excited about our new facility and capabilities, and look forward to showing off the platform to our customers in June."
About Wildcat Discovery Technologies
Wildcat Discovery Technologies accelerates the discovery of new materials for energy applications, with a focus on the development of advanced materials for rechargeable and primary batteries. Wildcat's experienced team of scientists uses proprietary high throughput tools to rapidly develop and optimize breakthrough materials, with corporate partners throughout the global battery and materials supply chains. Wildcat has also been named one of the "50 Most Innovative Companies" by Technology Review magazine. Please visit
www.wildcatdiscovery.com
for more details about Wildcat and its battery work.
For more information about Wildcat or to schedule a tour of Wildcat's new facility, please contact:
Jon Jacobs
Wildcat Discovery Technologies
VP, Business Development
(858) 550-1980 x114
jjacobs@wildcatdiscovery.com
Twitter: @WildcatBattery
Contact
Wildcat Discovery Technologies
Jon Jacobs
(858) 550-1980
www.wildcatdiscovery.com

Contact