Cloudwick Sees Demand for Machine Learning Engineers Grow in Q1
To respond to demand Cloudwick adds 8 new machine learning engineers to its predictive analytics practice.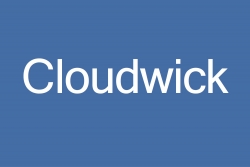 Newark, CA, May 04, 2018 --(
PR.com
)--
Cloudwick
, the leading Data Lake company, saw demand for machine learning and predictive analytic services rise significantly in the second half of 2017 and responded by expanding its team to handle the increased demand.
According to Gartner, AI is poised to create 2.3 million jobs by 2022. The machine learning engineer is at the top of the job pyramid with a reported 166 percent job forecast increase with the highest salary per an April 9th study published by Howmuch.net.
"We had strong demand from enterprise for predictive analytics consulting and engineering in 2017 and were not able to keep up with the demand nor were able to find qualified professionals or contractors to hire," said Mani Chhabra, CEO at Cloudwick. "As a result we had to internally develop machine learning engineers ourselves as there is a shortage of trained and experienced resources in the market."
As part of Cloudwick's ongoing machine learning and predictive analytics development program it is now taking applications for its summer internship program. The program is designed for graduating computer science students looking to specialize in machine learning and predictive analytics.
If you're interested in learning more about Cloudwick's machine learning and predictive analytics summer internship program please contact Mani Chhabra at mani@cloudwick.com.
About Cloudwick
Cloudwick is an AWS Data Lake certified competency partner and a leading software and service provider to global enterprises. For more information, visit
www.cloudwick.com
.
Contact
Cloudwick
Mark Schreiber
925.818.5276
www.cloudwick.com

Contact