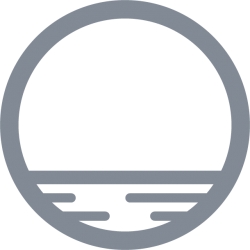 Londonderry, NH, May 07, 2018 --(
PR.com
)-- World's Best Breweries Battle It Out at the 12th Annual San Diego International Beer Competition.
Moonlight Meadery earns Gold (again).
Moonlight Meadery was awarded a gold medal at the 2018 San Diego County Fair's 12th Annual San Diego International Beer Competition.
Moonlight Meadery started production 8 years ago this month after founder Michael Fairbrother won a Best of Show award at the 2009 New England Regional Homebrewers competition with 353 entries from all over the United States and Canada. The winning mead (wine made from honey) was Desire, a Black Currant, Blueberry, Black Cherry mead. Moonlight Meadery has won medals at the International level each and every year since opening for business. Moonlight Meadery was rated as New Hampshire's #1 rated brewery 2017, by the members of the American Homebrewers Association. Correct, this winery from New Hampshire won the title as Best Brewery.
"When you chase your dreams, be prepared for some losses," says Fairbrother. "I didn't have a business degree, I started this company based on pure passion to do something I loved, to make the best mead possible. We have had our share of success but learned many lessons the hard way. The mead industry has evolved quite a bit over the past 8 years, and the competition keeps getting stiffer. I am utterly thrilled to see Desire earn another Gold medal."
Moonlight Meadery is the reference standard or calibration to which other meads are judged against, according to the Beer Judge Certification Program (BJCP) 2015 style guidelines, which identifies 9 different Moonlight Meadery meads. Moonlight Meadery focuses on mead production (the oldest fermented beverages) and Apple Cider. In addition, Fairbrother hopes to have his specialty beers brewed commercially which will be sold under the Hidden Moon Brewing brand name later this year. Moonlight Meadery offers a tasting room and tours in Londonderry New Hampshire 6 days a week. See more details at www.moonlightmeadery.com.
For more information and photos please contact marketing@moonlightmeadery.com.
For more information on:
Hidden Moon Brewing: www.hiddenmoonbrewing.com
AHA (American Home Brewers Association: https://www.homebrewersassociation.org
Honey & Pollination Center: https://honey.ucdavis.edu
National Honey Board's BEEr Symposium: https://www.honey.com/
San Diego International Beer Festival: https://sandiegobeerfestival.com/