TotalABA Announces Two-Year Extension of Its Partnership with Hopebridge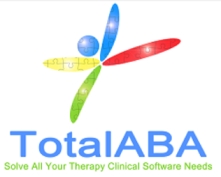 Temecula, CA, May 22, 2018 --(
PR.com
)-- TotalABA, a leader in providing Applied Behavioral Analysis (ABA) software for helping people with autism spectrum disorder (ASD), is proud to announce a two-year extension and expansion of services with its flagship customer, Hopebridge Autism Therapy Centers.
Hopebridge, headquartered in Indianapolis, Indiana is committed to helping children touched by ASD and other developmental delays live the best life possible.
"As a leading therapy center provider for Applied Behavior Analysis (ABA), occupational, physical, and speech therapies for the treatment of autism and other developmental delays, we are delighted to announce this new two-year contract with TotalABA," said Hopebridge COO, Dustin Netral. "Their unique Salesforce.com implementation provides the ideal platform for our innovative and comprehensive services."
With a common goal in mind, TotalABA and Hopebridge are positioned to help over 700 therapists serve more than 1,000 patients and families.
"In addition to using our Practice Management and Clinical Software packages, we are excited about also providing Hopebridge with a two-year consulting Services Contract," said Larry Morgan, CEO of TotalABA. "This will enable them to enjoy additional advantages by capitalizing on our easy to use Salesforce.com based platform. Making a difference in the lives of children with autism is the goal at Hopebridge and we are glad to be able to support them with our comprehensive and feature-rich offerings."
For more information, contact Larry Morgan, CEO, at 888-836-9333 Ext. 707, or larry.morgan@totalaba.com.
About Hopebridge (www.hopebridge.com): Hopebridge is committed to providing personalized therapy for children and families that have been touched by autism spectrum disorder, behavioral, physical, social, communication and sensory challenges. With their unique multi-disciplinary approach, Hopebridge360™, ensures that they treat the whole child, not simply a diagnosis. Through the coordinated effort of their team of diverse specialists, Hopebridge helps children and families live the best life possible.
About TotalABA: TotalABA, (www.TotalABA.com) is secure, HIPAA compliant, and the only ABA provider using the Salesforce.com platform to enable thousands of autism caregivers, therapists and ABA clinics to improve the quality of service delivery, while saving time and money. The comprehensive and easy-to-use software offerings optimize productivity by adapting to the therapists' processes of helping their clients. From on-boarding, scheduling and payroll, to insurance authorizations and code groups, TotalABA is focused on improving productivity and the quality of lives.
Come visit TotalABA in person to learn more about their innovative solutions at ABAI in San Diego, CA, May 24-28, 2018. For additional product information, or a demonstration, you can also visit www.TotalABA.com.
Contact
TotalABA
Larry Morgan
888-836-9333 x 707
www.totalaba.com

Contact